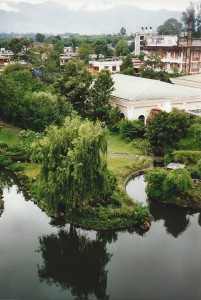 Had everything been normal, you would have been reading a whole other post today.But I've been stunned by the magnitude of the earthquake that hit Nepal (and many parts of India) this past weekend; as of this morning, the death toll has crossed 3,700, and I imagine it may rise further.
My husband and I honeymooned in Kathmandu (that's a view from the hotel we stayed at). Family and friends in Kolkata, and as far northwest as New Delhi, felt the quake (they're all ok). And devastation of any kind is never easy to bear, but for such a small but mighty country… my heart breaks.
So I decided to instead focus today's roundup on how to help in the aftermath of such a disaster, and also what you should be mindful of when doing so. Please do read through and share as you can; and if you can give even a few dollars to relief efforts, you will be doing something very good indeed.
1. How to help Nepal: 7 vetted charities doing relief work following the earthquake