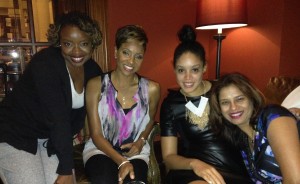 2014 is clearly my year to be in Florida.
A couple of months ago I was in Key West, keynoting the PRSA Counselors' Academy Spring Conference. Now I'm here in Key Biscayne (Miami), speaking at and soaking in the wonder that is #C2Miami – the first-ever conference produced by ColorComm (I'm a proud board member of the DC chapter).
Then, on Sunday, I'm heading to Orlando to speak at the FPRA Annual Conference, along with my friends Deirdre Breakenridge, Heather Whaling, Adam Singer, and looking forward to meeting so many friends – Adam Toporek, Bill Dorman, I'm looking at you!
Whew! I. Love. Florida!
What happens at these conferences is usually this: the energy is overwhelming… at least for me. I love it, all the meetings, and learnings, and smarts, and my mind starts racing… and then I get so tired, I crash. I always mean to write a post (or several) about what I learned, but once a few days slip by, the posts usually slip by too.