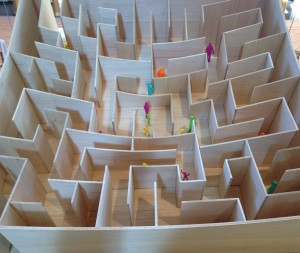 When I teach workshops, there are certain stumbling blocks to smart social PR strategy that come up frequently. As the workshop facilitator, it's my job to help participants understand how to overcome these challenges or, at the very least, find a way to deal with them that's not quite as painful.
Here are the seven most frequently asked questions in my social PR strategy workshops, and how I typically answer them.
1. "Too much to do, not enough time. Now you're asking me to add social?!"
This is true. But this is true of life in general. As far as social media goes, that's what smart tools like HootSuite, Buffer, PostPlanner, etc. are for. There are hundreds more useful tools than I can name here, though I do go into some depth in my workshops. For now, I'll direct you to Ian Cleary's most excellent tools directory. This is a resource to bookmark if ever there was one.
2. "Social media isn't part of my job."