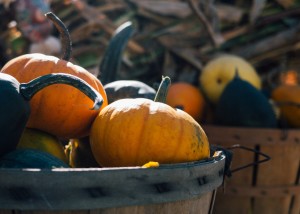 With Thanksgiving almost upon us, I wanted to do something different for this week's roundup. So I decided to ask my Social PR Posse to weigh in with resources, blog posts, and more that have them saying "thanks" this year.

1. Laura Kaslow
"I'm thankful for our venture into using Sprout as our social media content manager. I like it because it's allowing us to easily collaborate with our agency, it's easy to navigate and allows us to keep track of where things are at easily. It also allows us to extend our flexibility while still allowing a core team to be in control because there are layers of approval and posting rights.

2. Me
I'm thankful for Janet Fouts' book, "Mindful Social Marketing" because it says something really important: that the more mindful we are about our lives, both at work and outside of it, the better our actual work is going to be.