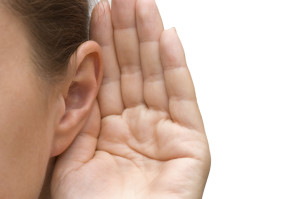 If you ask any expert how to use social media, they will probably tell you it comes down to two verbs:
1. Listen; and
2. Engage.
You can't engage appropriately without listening, which is why the listening bit usually comes first. But if you're just going to listen, without doing much else, you're basically using social media as a monitoring tool, and not much else. And that's fine, except you're not going to get much out of it in terms of community building, thought leadership, etc.
How to use social media (not)
One of the fascinating things about watching people engage on social media is seeing them get caught in a war of words when there's really no need for it.
Let me back up; nine times out of 10, there is no need for it. But if you're a big name IRL, then there really is no need for it. Which is why I thought Luke O'Neill's recent Daily Beast article as to why the powerful self-destruct on Twitter was such a good read. Also I'm a huge fan of the Media Psychology Center's Pamela Rutledge, so I was psyched to see her quoted in it.