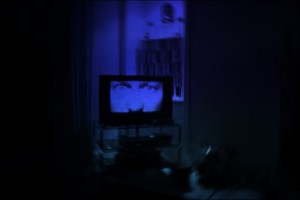 I have a confession to make. When I'm asked how I like to spend my free time, I tend to hem and haw. "Riding my bike," or "reading up on the day's news" are the answers I usually give, and those are true. But deep down inside, I know that the truth is the box that sits in my living room.
Television.
I have an unhealthy love for, and obsession with, television.
"The Blacklist." "Sons of Anarchy." "The Walking Dead." "Justified." "The Americans." "Fargo." "Mad Men." "Game of Thrones."
When I stop and think about it, I'm a bit horrified at just how much time I've spent watching television. Add sports into the mix, and I'm seriously embarrassed.
A big part of why I enjoy TV so much is the camaraderie I get from tweeting along with the shows as they air. It's so cool to see your feed explode when (GoT SPOILERS) Ned Stark loses his head or (Fargo SPOILERS) Gus shoots Malvo. My experience is that Twitter has become very intertwined with primetime television.
So when NBC Universal Research Chief Alan Wurtzel had this to say about Twitter and the Olympics, I was shocked. Read more →