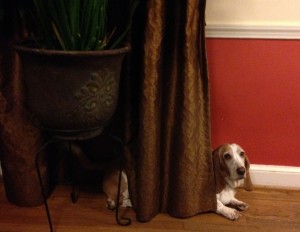 I know people get really tired of the "we're going away!" "we're back!" "we're going away!" "we're back!" type of posts…
So…
We're back! Did you miss us? And can you see what we've been up to?
Yes! WUL is now officially part of SBC! How cool is that?
Everything else about it remains the same. WUL is still not a pay-to-play blog. It is still a blog community with many regular contributors (one-time contributors welcomed too) from all over the world. It is still somewhere you can get incisive opinion and thought-provoking rhetoric (at least some of the time). The only difference is that it is now integrated with my business site, which is really what should have happened a long time ago.
Better late than never, eh?
Huge thanks to the team at 312 Digital for taking care of this and, while they were about it, prettying up the overall site. I love it, but of course, I'm biased. So please do let me know what you think. And if you are looking for a kick-butt team to do the same for you, I can't say enough good things about Sean McGinnis and Kari Sharp. Talk to 'em.
We are still working on a few things in the back-end, so for the moment, I can't tell you exactly what the publishing schedule will be. I can tell you we're definitely getting back to the Monday Roundups from next week, as well as at least one other post a week. For now, it will probably be from me. As soon as we've sorted out some admin-type stuff for the guest bloggers, you will start seeing posts from them.