Ah… content marketing. The hot new kind on the PR block. It's all the rage these days, isn't it?
"Let's do some content marketing!" they say. "Yes, let's get a newsletter out!" they say. "Join the conversation!" they say.
I love hearing all this. And I love it when companies do it right. And it is so, so frustrating when they don't walk the talk.
When content marketing lets you down
Exhibit A is this footer from an (unsolicited) email I received yesterday. I didn't know whether to laugh or cry. So instead I posted it on Facebook, where several of us laughed over it together. And of course, then I decided to blog about it.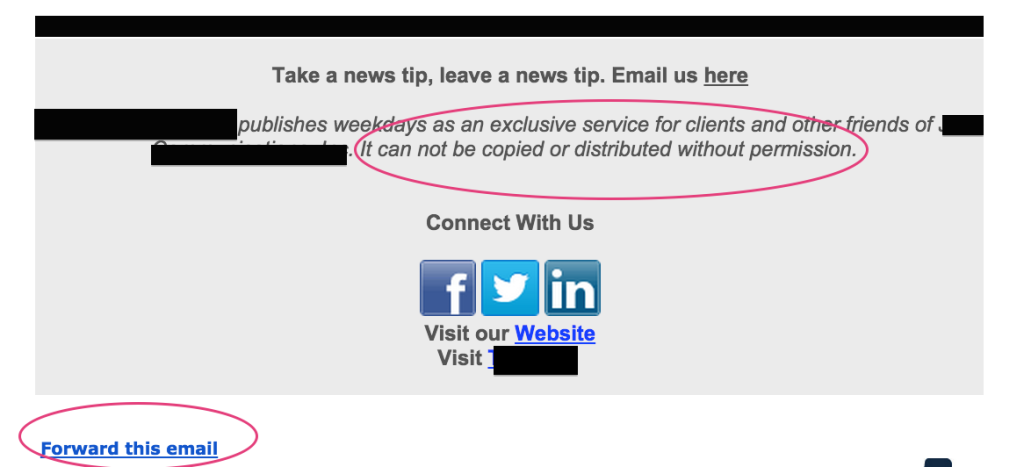 You can probably figure out where I'm going with this, but I'm going to spell it out for you (what good is a blog post if it doesn't do that?!).
1. I did not opt in to this email list. Not cool.