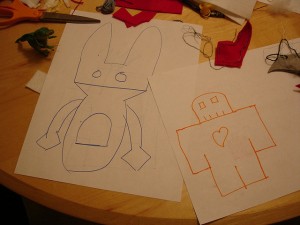 Last week, we spent two days on-site with a new client for a series of discovery meetings. (I love how the PR industry has co-opted the word "discovery" from the legal profession, by the way.) It was an intense couple of days, but absolutely essential to mapping out and implementing their social PR strategy, which is what we've been retained to do.
As I was going through my notes, and organizing tasks and to-dos in Asana, I realized sharing how we go about blueprinting – our process of researching and developing – a strategy might be helpful to you. So here we go. These are three key areas of research we undertake as we kick off an engagement.
1. Why were you hired?
It's not enough to simply "generate buzz." That might work for a while, but sooner or later, someone's going to ask why, exactly, you're around. So one of the first questions we try to get the answers to, even before we've even won the business, is: how exactly the client perceives PR will support its business objectives, and what those business objectives are.