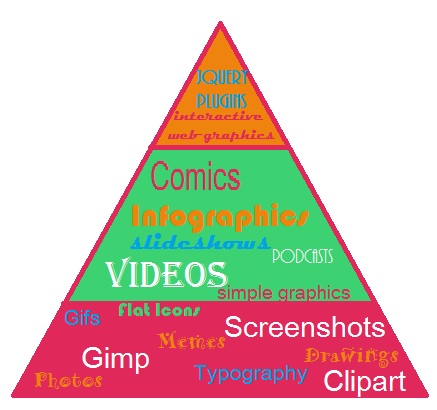 Great visuals can enhance your articles. We've already covered the basics. Now, let's take your art to the next level.
Guest Post by Alicia Lawrence
Infographics communicate a lot of information, usually statistical in nature, in easy to understand graphics.
To create a great infographic, not only do you need a great designer, but also someone to put together the research and organize it into bite-size pieces that tell a story. Not all infographics tell a story, some may just be a list, but they usually all try to solve a problem or answer a question.
You don't have to be an Adobe master to create an infographic. There are plenty of online tools tailored to making infographics, such as: Infogr.am, Visual.ly, and Piktochart. While most infographics tend to be long, in my experience, shorter infographics (or just simple graphics) are embedded by others more often.
Videos, webinars and podcasts are great content assets to keep an engaged audience.