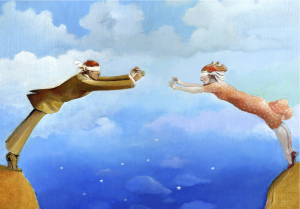 At the heart of the social web is what we call social sharing: literally sharing other people's content because you think it will benefit others.
And if you are practicing (or believe in) what I call "social PR," then you already subscribe to the philosophy that social sharing isn't just about being nice to people, it's a strategic imperative that ultimately supports relationship-building for your business.
The psychology of social sharing
Mark Schaefer is someone who really walks the talk when it comes to social sharing; he's one of the few true gurus I know who puts his mouse where his mouth is. He's working on a new book (The Content Code) due out next year, and has become pretty interested in the psychology of social sharing. As research for his book, he posed this question the other day:
Making a decision to share content regularly from one person is not just about "quality." There are tons and tons of quality content out there. Why me? Why do you choose to share my content almost every day?