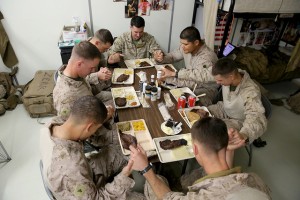 This Thursday we celebrate Thanksgiving here in the U.S. So this week, we're featuring seven posts from around the web that put the spotlight on the holiday, how it's been impacted in modern times, and giving thanks.
Image: DVIDSHUB via Flickr, CC 2.0
1. Are We Seeing the Slow Death of Thanksgiving?
Why: Has the Thanksgiving holiday become less significant in today's fast-paced, consumer-driven society? Laura Click explores this trend in her Thanksgiving post from last year.
2. 18 Things For Which I Give Thanks