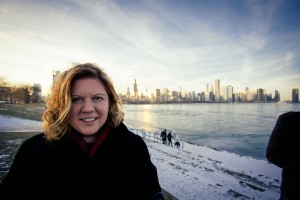 Disclosure: Heidi Sullivan, this month's featured guest, works for SBC's client Cision. However, I'm proud to have called her "friend" long before that.
The August 5th edition of #measurePR featured Cision's Senior VP of Digital Content (and my good friend!) Heidi Sullivan. As always, we had an awesome time while gaining some great insights.
Here's some of what we talked about:
On the biggest changes she's seen in PR thus far:
A2:#1: End of news as an event: News is now real-time, customized to us. How do PR people get their content out? (hint: social) #measurepr
Zen Yinger chimed in with an interesting perspective:
A2: There's no such thing as traditional PR left! We all are now #RennaissancePRFolks in this digital age. I like the changes! 🙂 #measurepr
Sally Falkow also weighed in with a great observation:
There have been more changes in #PR in the last five years than the previous 50 #measurepr
We then moved on to one of Heidi's favorite topics, obtaining a budget for PR that is comparable to marketing by diminishing the stigma of  PR being a cost center:
A3: Objective setting is key: what will you measure? Leads? Traffic? Change in reputation? Know beforehand & avoid vanity metrics #measurepr
Since Heidi is a self-proclaimed Social Metrics nerd, we let her weigh in on AVE (ad value equivalency):
A4: PR people CAN measure actions beyond AVE – understanding qualified eyeballs and the actions stories inspire. #measurepr
It goes without saying that with a room full of "PR smarties" and "metrics nerds," there was never a dull moment. If you missed it or want to relive the fun, you can grab the full #measurePR transcript for August 5.
Labor Day is September 2, so a new edition of #measurePR will be headed your way on Tuesday, September 9, 12-1pm ET. Our featured guest will be Brian Vickery,  Principal and EVP of  the Rocky Mountain Region for Mantis Technology Group. We hope to see you there!
Image used with permission from Cision