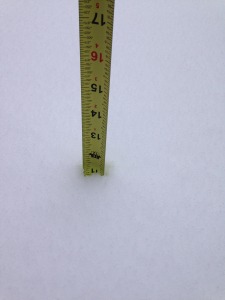 Why bother doing what you do?
I'm not being facetious. So, seriously: why do you bother doing what you do?
After all, everything has an opportunity cost. That is, whenever you decide to do something, there are other things you are deciding not to do. Right? You're making a conscious choice to invest the bulk of your waking hours (and perhaps some of your dreaming hours as well) into a certain type of activity, at the expense of others.
So why bother undertaking it if it doesn't benefit you in some way? And how will you know whether or not you're benefitting from it unless you are measuring your work?
Let's be clear: I'm talking more than "bringing home a paycheck" here. 
It doesn't matter whether you're a small business owner, corporate honcho, nonprofit executive … fill in the blanks. It certainly doesn't matter whether or not you took math in school.