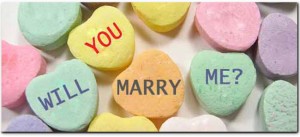 [Ed: The tradition of arranged – as opposed to "love" – marriages has been practiced in India for centuries, and is still a thriving and commonly accepted practice on the sub-continent. A relatively recent proliferation of matchmaking sites is bringing the tradition in step with the tech age.]
Most of you reading this post have, or will go through, a phase in life where it seems the only goal of your friends, family and strangers is to get you married!
Image: Weddingsforaliving.com via Google, CC 4.0
That's when you get anti-social, run away or hide from family get-togethers, parties and weddings. People around you suggest uploading your profile to matchmaking sites, so as to find the best fit in a potential life partner. But little do they realize or understand that it's not just about finding "a suitable boy" (or girl).