Estimated Reading Time: 4 minutes
In a few hours from now, I'll be heading to AdWeek DC to moderate a panel on content marketing.
Then on Friday, I head to Boston to speak at PRSA's Association/Nonprofit Section Half-Day Conference on email marketing.
Notice a common thread here? Nowhere in the panel descriptions do you see "PR."
Which is why a recent PRWeek article quoting WE's "president of international" (yes, this is actually his title) saw my jaw hit the floor in record time.
Here's a screen grab:

…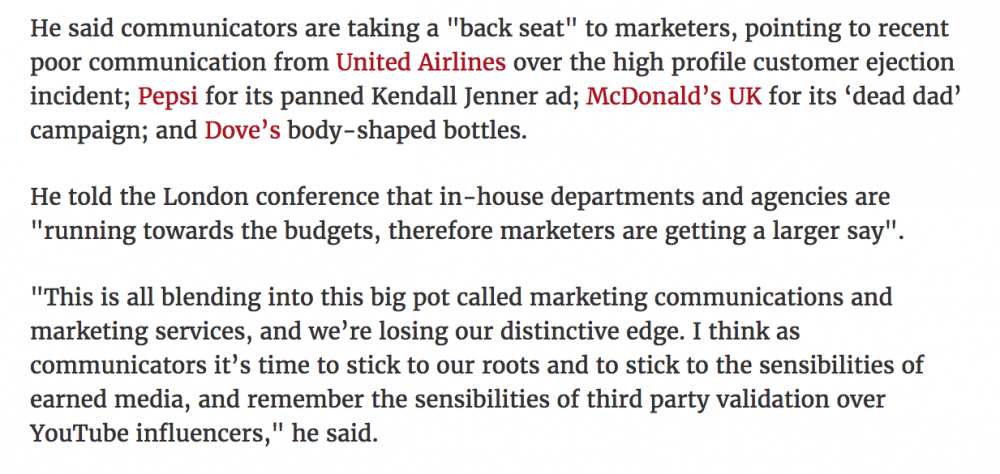 Wow.