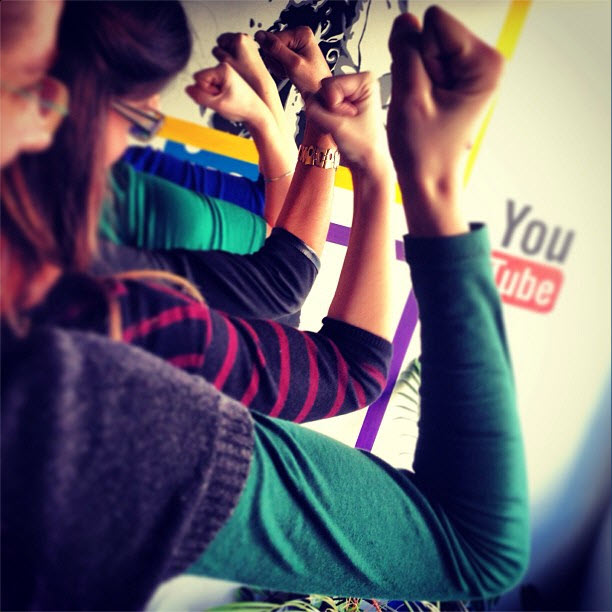 Happy International Women's Day!
Quite frankly, I feel I could just end this post there … wouldn't that be a first for me?! Now, I feel we should celebrate the women in our lives every day, not just on one particular day a year. But at least the day helps to call attention to notable issues surrounding women – half the world's population.
Photo © European Union 2013 – European Parliament, via Flickr (CC)
So today, on IWD, I'm calling your attention to three things:
1. Last month, Web.com and NAWBO released the findings of an interesting survey that looked at what matters to women business owners in 2013. Or, in other words, what keeps yo momma up at night.
Some of them:
the state of the economy (no surprise)
business tax issues (as a WBO myself, I can tell you this is something I think about a LOT, and it's not fun)
health insurance cost and affordability (certainly something I know I will be thinking about in the future, as and when I start hiring employees)
access to a quality workforce (ditto… but even now, as I am always on the lookout for great partners I can pitch new business with, as part of my strategic consulting firm)
As a marketer, I found this information on where they want to focus their marketing for 2013 interesting: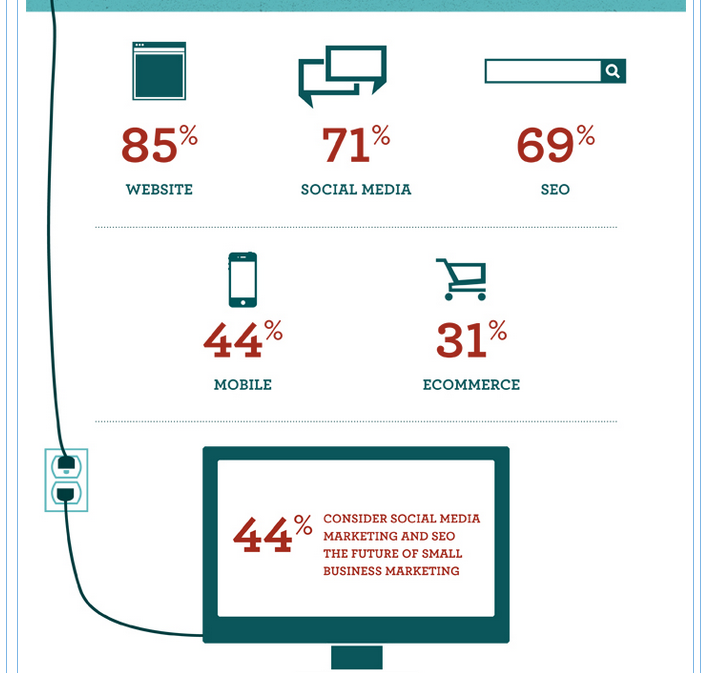 What does this mean for people like me (and, perhaps you)?
Brush up on these skills if you (we) don't already have them, and constantly look for ways to learn and grow;
Be smart about new business development by going after where the need/desire is!
Those are a couple of things that jumped out at me… what about you? That's the first thing I'd love for you to check out today, or whenever you have time.
2. If women's issues are important to you, a person and project you should know about are Kathy Korman Frey and the Hot Mommas Project® respectively. Kathy goes by the moniker @ChiefHotMomma on Twitter, and is just so delightfully hawt in every department that matters, it kills me. In a good way.
What is the Hot Mommas Project? Well, I will let them tell you:
"The Hot Mommas® Project is an award-winning social venture that pairs the world's largest digital case study library of female role models with cutting-edge teaching tools."
What that means is, they've taken the stories of your moms, daughters, sisters, friends, and aunts, made them teachable, won awards, and then channeled all that into classes that make a measurable difference in key success factors for women. How did it begin? Well:
"The idea for The Hot Mommas® Project started in 1998 when our founder was in business school. Years later, the first Hot Mommas® Project case study was borne when she was teaching at the George Washington University School of Business, Center for Entrepreneurial Excellence. It was a single story, about a woman trying to do it all, and making her own rules while doing it.

"That case study – or teachable story – won a prestigious academic honor: a Coleman Foundation Case Award. With the help of our partners, The Hot Mommas® Project went digital, and global, in 2009.  From students to princesses to stay at home moms to CEOS, the depth and breadth of our stories is rich and breathtaking."
Kathy is amazing and I'm awestruck by her continuous passion to empower women. To celebrate IWD with HMP, here are a few things you can do:
Share a few words of wisdom with a "girl on fire" aka a high potential girl who's becoming a young woman here (you can see what I wrote) before midnight tonight;
"Like" HMP on Facebook and then share their lovely "girl on fire" card on Facebook to women who inspire you – it's a lovely way of letting them know you care about them, even if you don't talk about them every day.
3. You saw (I hope) my post on Oxfam's Behind the Brands campaign. Please do look at their campaign and scorecard – it's stunning and also quite mind blowing.
And if what you see disappoints you, please use the most powerful weapon at your disposal – your voice – to speak up and make a difference to millions of women around the world.
Thank you! Now, please go tell the women who inspire you that they do. They deserve to hear it, not just today, but every day. But at least you can start with today.