Estimated Reading Time: 10 minutes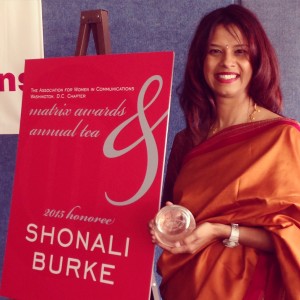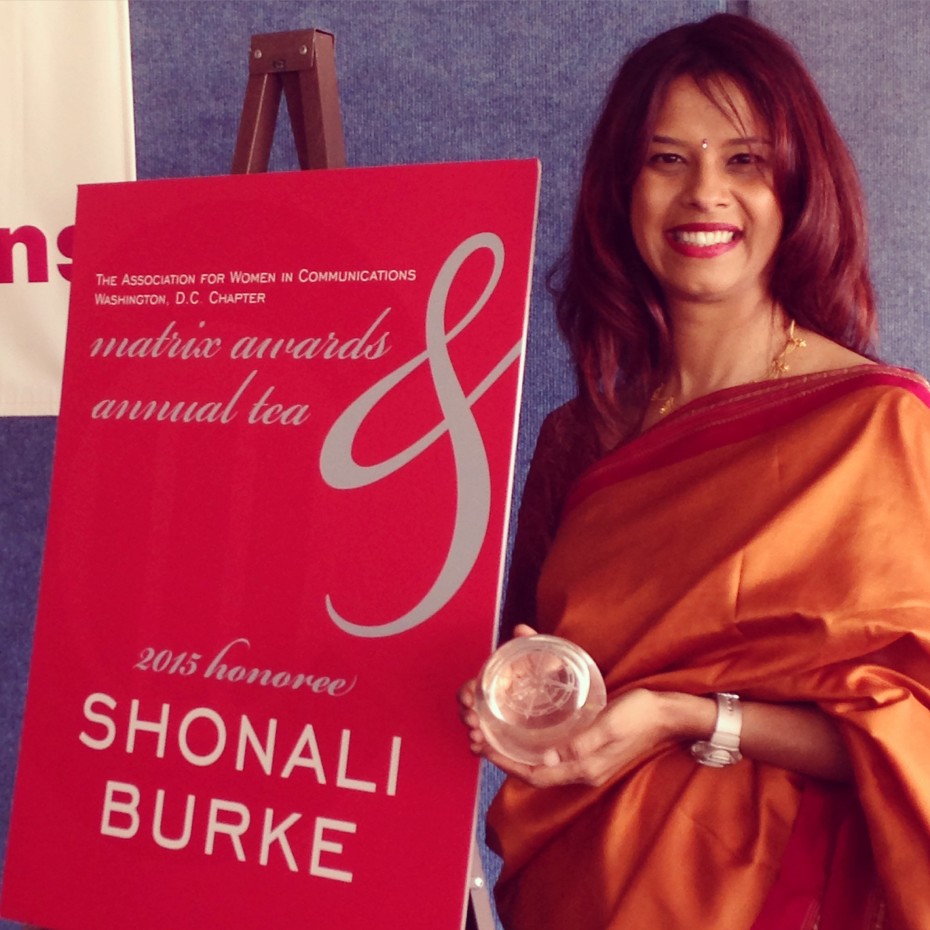 This past Wednesday I received what is possibly the greatest honor of my career to date: the Association of Women in Communication, D.C. Chapter, presented me with the 2015 Matrix Award. I learned of this a few months ago, and I was absolutely blown away.
I feel as if I won the Oscar for PR, and here's why: of all the many awards you can receive, this is one of the few, if not the only one, that you cannot apply for, or be nominated for. So it is literally peer recognition of the highest degree. To me, this is the most meaningful, humbling recognition of all: that my colleagues and peers in the D.C. area thought I deserved to be so honored.
And who's been so honored in the past? Women like Karen Jurgensen. Deborah Tannen. Judy Woodruff. Kate Perrin. Michelle Singletary. Diane Rehm. Dorothy Gilliam. Donna Vincent Roa, my dear friend and colleague (and who delivered this incredible introduction).
And then there's me. I mean… someone, pinch me!
I wish my husband and I had gotten our act together enough to actually hit "record" on my iPhone (I know… seriously), so that I could share part of the day with you. But while it would have been lovely to have that video handy, there's also something rather refreshing about having to remember it the old-fashioned way: through physical memory.