Estimated Reading Time: 9 minutes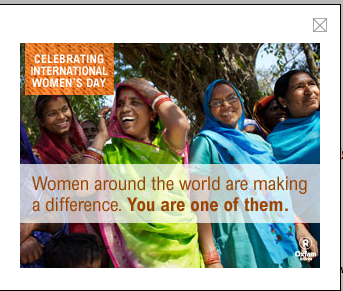 One of the most fun projects I've worked on recently was Oxfam America's (OA) International Women's Day  (IWD) 2012 campaign.
The project
You might remember my telling you about this; long story short, we were asked to provide digital support for the campaign; specifically, to engage bloggers with the goal of raising awareness for the campaign and the work that OA does to empower women around the globe.
Since OA already has a robust social media presence, our task was not to add to its social media plan, but to supplement it via blogger outreach.
The timeframe
I've been familiar with Oxfam for a while, and it's a terrific organization; but the project duration was fairly short; just about a month. Since I know how time-intensive any kind of outreach can be, I was hesitant at first to take it on, but it's such a good cause that I did. And I'm really glad I did.