Estimated Reading Time: 2 minutes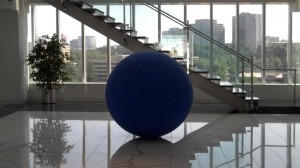 Earlier today I presented at the 2010 Digital Media Conference, put on by PotomacTechWire and DigitalMediaWire.
My panel focused on "Twitter and the Media," and included luminaries such as Rohit Bhargava, Jodi Gersh, Kevin Dando and Chris McGill. If ever a panel made me feel smart…
It was a fun afternoon, for which I prepared by downing copious amounts of the delicious tomato/basil soup on hand. And I hope those who attended got something out of it too.
For me, it […]