Estimated Reading Time: 4 minutes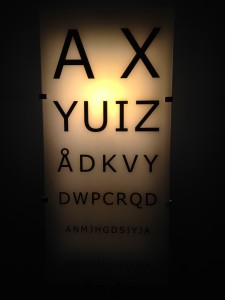 Does your business' restroom – often just a necessity you don't give much thought to – have such creative branding that it makes your customers want to come back?
***
My husband and I celebrated our 15th wedding anniversary on Monday. Thank you, thank you, and yes, everything you can imagine about what it takes to stay married for 15 years is true… and then some!
Scene: Fredericksburg, Va.
We have a lot of non-local travel coming up, so this year, for our anniversary, we opted for a mini road trip. Off we went to Fredericksburg, Virginia, with the obligatory stop at a Cracker Barrel along the way (we discovered CB somewhere off the beaten path in Tennessee, during our 10th anniversary road trip, and it's become a Burke RT Must Do ever since).
Fredericksburg was lovely, and if you are into American/Civil War history, and it is fairly accessible to you, I highly recommend it. We took a trolley tour, saw all sorts of Washington (the founding father, not the District) -related sites, and then hopped into kybecca for a celebratory dinner.
It's a very neat restaurant; not at all what I expected to find in Fredericksburg, Va. But what caught my fancy more than the great wine, the excellent food, the super service, was how kybecca's restroom made me exclaim, and then smile, and then keep thinking about how clever it was.