Estimated Reading Time: 5 minutes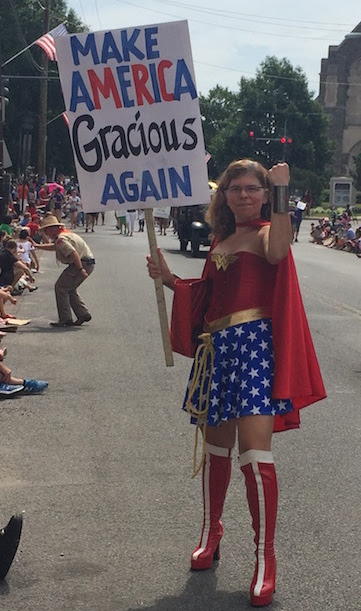 Wonder Woman showed up in my life in no uncertain way twice this past week. And she made me wonder (sic):
How much effort do we really put into becoming who we say we want to be?
The first time WW showed up was at the Takoma Park, Md., 4th of July parade (please don't take this as a political statement from me, it's not).
I totally ♥ this woman.
I have no idea who she is (other than "Wonder Woman," d'oh) but I loved how she took a pretty volatile political meme and disarmed it … just by changing a few letters and putting on a kick-butt costume.
But she did more than just that.