Estimated Reading Time: 3 minutes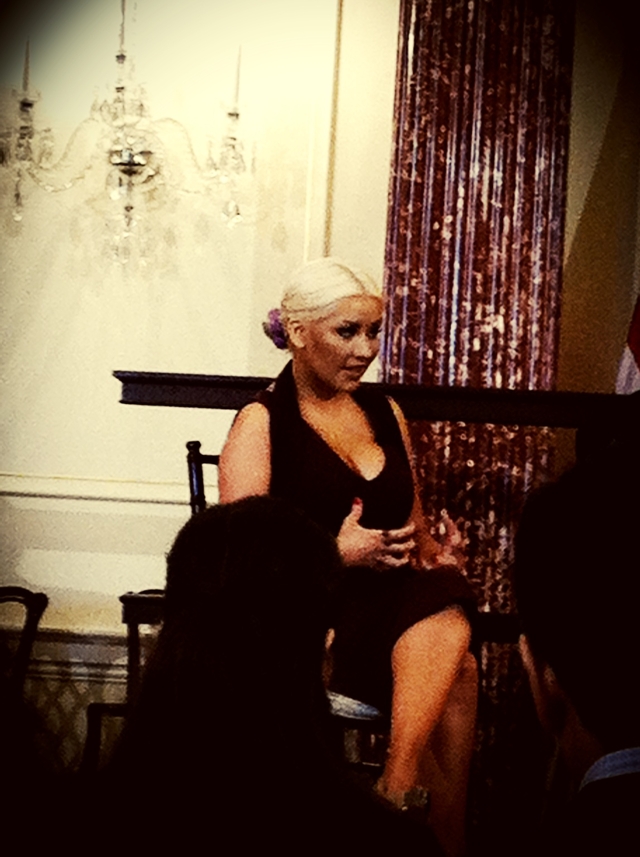 As public relations professionals, there are a lot of different kinds of things we have to do, and not all of them are fun.
But last week, I had the opportunity to attend (completely by accident) a World Food Programme event at the State Department, where Hillary Clinton, Christina Aguilera and David Novak (Yum! Brands… and how ironic is it that he's the only person for whom I felt the need to attach an affiliation?) were honored for their efforts to end world hunger.
Or, at least, if not end it, raise awareness around the issue, because it is a very big one.
It was a terrific event; it was the first time I'd been to the State Department, or seen H.C. in person, or, for that matter, Xtina, so there was that cool factor. Tons of media & cameras in attendance, with TMZ posting a photo & caption the way only TMZ can (h/t Jenni McLellan for sending that to me).
Jokes aside, the issue is a very real one.