Estimated Reading Time: 2 minutes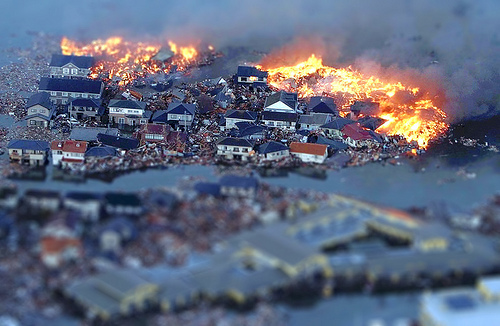 Terror in Japan
8:53 am EST, Saturday, March 12, 2011
If one had any access to the news, it was impossible not to hear of the massive earthquake and tsunami that hit Japan yesterday.
Because of their magnitude,
tsunami warnings were then issued for at least 50 countries and territories, including the U.S. West Coast.
Today I woke up to read more about the aftermath of the earthquake, with an explosion at the Fukushima No. 1 nuclear power plant, though it seems the explosion did not actually occur at its reactor.