Estimated Reading Time: 5 minutes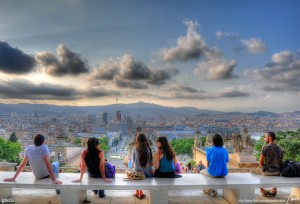 Guest Post by Shanan Sorochynski
The use of social media at our university is evolving.
The number of passive observers is dropping and the number of engaged content creators is on the rise.
They were always there.
There were bloggers, tweeters, YouTube uploaders and Facebook aficionados long before our organization established a formal presence in these places.
The difference is that we are starting to find them and get them in a room together to share what they are learning with each other.
Image: MorBCN via Flickr, CC 2.0