Estimated Reading Time: 6 minutes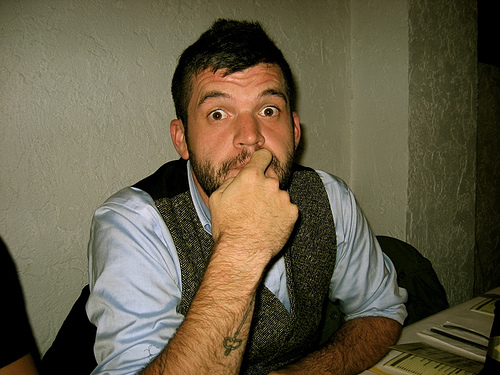 Much has already been written about BlogWorld at which, for the most part, I had a really great time. While there have been a ton of recap posts, here are some from Arik Hanson, Justin Goldsborough and Chuck Hemann to get you caught up.
The session that probably generated the most chatter was the much-hyped "New Media LIVE!" Talk Show closing keynote panel.
I couldn't have been more disappointed with it. Here's why (and it's probably not what you think):
That evening, I sat down at one of the front tables (because I hadn't seen Chris Brogan in person before this, and I didn't want to have to watch him on the screen) to witness this extravaganza of "the latest in innovative content creation" and to "kick back, cut loose and enjoy the irreverent, humorous, off-beat, entertaining, insightful, edgy 'New Media LIVE!' Talk Show!" The band warming up and live music certainly lent an air of festivity to the evening.