Estimated Reading Time: 5 minutes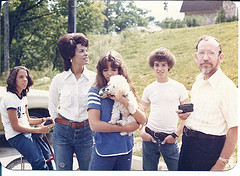 After surpassing 1 billion users this past month, Facebook has become an institution that appears to have some staying power.  But there is a lingering issue that threatens Facebook's dominance even more than advertising revenue and stockholder discontent.
When Kathy Savitt was named CMO of Yahoo, a lot was written about her obsession with Generation Z (the generation born post 1990 or so). In a talk that she gave to an audience of marketers, she described that Generation Y and Generation Z view Facebook with a lot of apprehension.
The reason: because their parents and grandparents are there in force. I remember thinking that was an interesting insight at the time.
But now I totally get it.