Estimated Reading Time: 5 minutes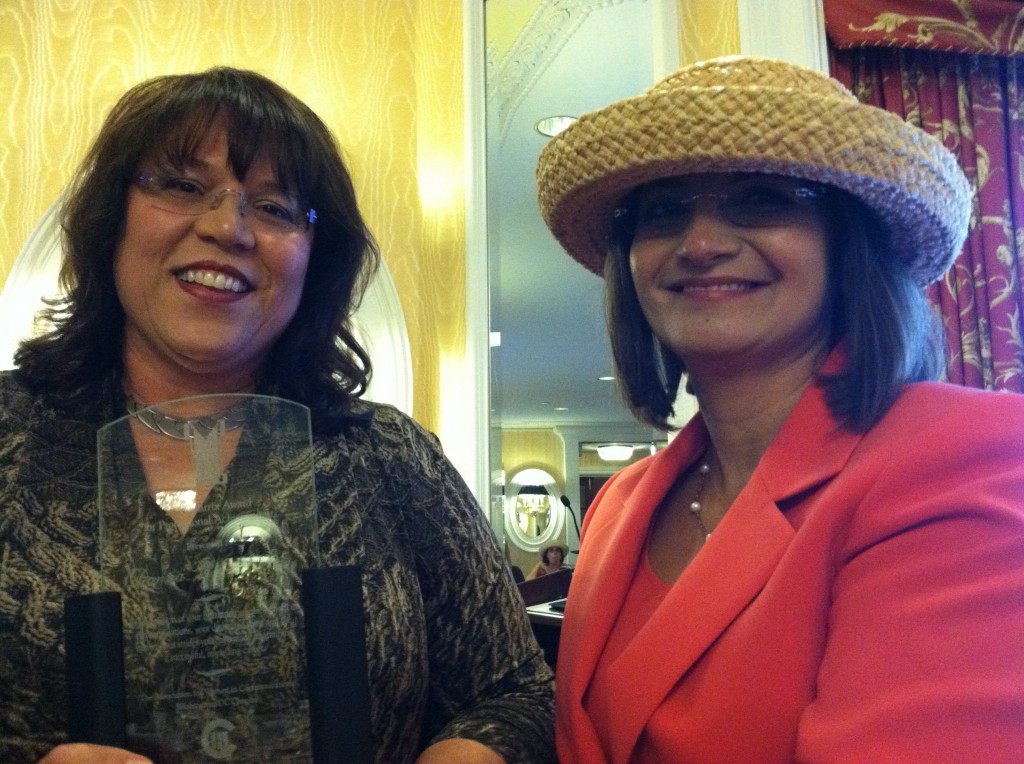 Yesterday I had the honor – and it really was an honor – of introducing Dr. Donna Vincent Roa as she received the 2011 Matrix Award (that's her on the left) from the Association for Women in Communication's DC chapter, in recognition of her accomplishments in the global communication field.
As I said in my remarks, long before I met Donna (who is IABC-accredited and a former IABC/DC Metro president, as I am), I bumped into her reputation. I couldn't avoid it. Wherever I went, there it was. Kind of like a doppelgänger, but much, much nicer.
Over the years, I've come to know her, and not just respect her smarts, which are incredible, but see what a genuinely kind and giving person she is.
Donna's done some pretty amazing things: not only does she have a Ph.D. in Communication (how many of us have that?!), she's
Read more →