Estimated Reading Time: 3 minutes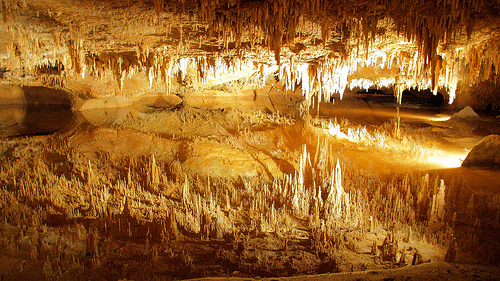 Tura-lura-Luray
By the time you read this, I will be on my way to Virginia's Luray Caverns. Maybe I'll even come back with photos like this one.
Let me rephrase that. I hope I will be on my way to Luray Caverns.
This assumes that while I was sipping my morning tea on my deck, Back Yard Squirrel hasn't chucked an acorn or several my way to brain me into buying a new bird feeder he can get into.
He broke the last one. […]