Estimated Reading Time: 8 minutes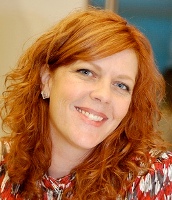 I came across JobShouts the way I seem to come across many new things these days: on Twitter. I'm not looking for a job (hey, my boss is very good to me), but I know many people who are, and for them, it's definitely worth investigating.
According to its website, JobShouts is "no longer just a job board in the traditional sense," but "a job search engine integrated with social media, helping to create connections and deliver better matching results for both employers and job seekers."
Basically, you can search for jobs – and receive real-time postings – across multiple social networks with one click, which is a huge bonus for job seekers. Recently, it introduced a similar feature for those looking for candidates called Talent Search.
I thought this was a very smart use of social media, particularly Twitter, so I sat down virtually with Robin Eads, the co-founder, and asked her to tell me more about it.