Estimated Reading Time: 4 minutes
About a month ago, I saw a tweet from Shel Holtz, ABC, that piqued my curiosity: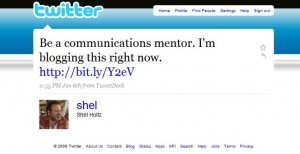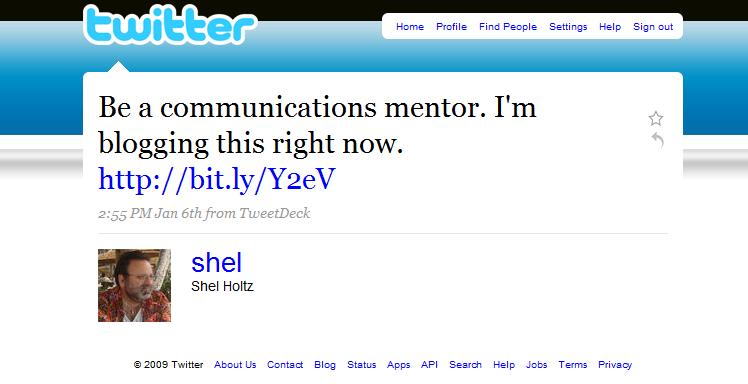 Not one to bridle said curiosity, I followed the link Shel provided and immediately signed up for the Mentorship Connection. Again, almost immediately, I was told (via e-mail) that I had been matched with a willing mentee: Nick Lucido – and now it was up to the two of us to connect and figure out how I could help Nick move towards his PR career goals.
What Nick and I have in common are a passion for smart PR and the desire to give back to the broader PR community by being actively involved in it. Thanks to the similarity in our natures, it took the two of us almost a month to speak via telephone this past Friday (though we've been corresponding via e-mail and Twitter since we were put in touch). I was struck by his drive and conviction – how many of us knew while still in high school that PR was our chosen path? – but most of all, by his willingness to extend himself along paths unknown.
What Makes a Mentor?
About a week after I saw Shel's tweet, Kami Huyse wrote an insightful post on why mentors are vital to the development of one's career. I've had many friends, colleagues and supporters who have helped me over the years, and I hope there will be many more.