Estimated Reading Time: 5 minutes
It's a cliché. A "Hallmark holiday." "Every day should be Valentine's Day."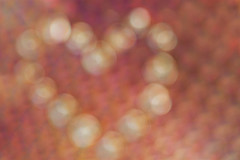 Ever heard – or made – any of those remarks?
I confess; I have, and I think they have a ring of truth. But cliché or not, Valentine's Day is a way – admitted, perhaps born of artifice and over-commercialized – to show one's appreciation and affection to those who make your life better.
To me, that includes my Twitterverse. So, for those of you who have fallen in love with Twitter, here are five ways to show your Twitter love on Valentine's Day:
1. Mr. Tweet is a great way to find interesting people to follow, depending on what your interests are. I like to follow those in my profession (public relations), writers, social media savants, IABC members and, sometimes, folks who are just downright interesting, funny and who would probably rear up at being categorized in any way.
Take it one step further and give back to those you follow by giving them a recommendation on Mr. Tweet; this will help others find them. It won't cost you more than a click, and there are more than enough of those to go around.