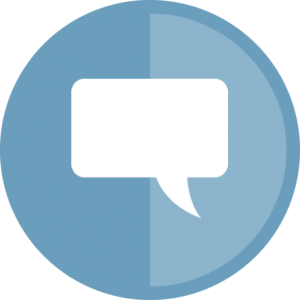 Waxing UnLyrical receives a surprising number of pitches every day. We're all about sharing the good word when it comes to public relations and social media, so have run a vast number of guest posts over the years.
W.e.f. January 2017, guest posts are likely to decrease – it's a time management thing – but we may still run the odd guest post or so. Outside of WUL, though, I share useful information in a number of places, so you are welcome to (still) pitch me.
If you want your post (or idea) to be considered, there are a few things you can do to help me out.
For starters, make sure your PR pitches don't suck, and convince me you do, in fact, know how to pitch anyone.
Do:
address me by name.
show me you know what Waxing UnLyrical is about (hint, reading the blog is a good way to start). If your pitch isn't related to public relations, social media, or the measurement thereof, it's probably not relevant.
send me the information well ahead of time, particularly if you're launching a product or service, or working on an event (this means at least 2-3 weeks).
put "Waxing UnLyrical pitch" in the subject line of your email.
be ready to provide appropriate images, media and respond in a timely fashion to interview requests if your pitch is accepted.
Don't:
expect a response unless your pitch is interesting (sorry, but like I said before, I get a lot of pitches).
assume I'll cover your product/service/event unless I specifically tell you I will.
send me a generic news release or, worse, one that you've blasted out to a gazillion people. The same goes for pre-written blog posts you've churned out for everyone and their brother. Or dog.
send me attachments; if I want them, I'll ask for them.
assume that just because you talk to me on Twitter, I'll accept your pitch.
ask me to link back to your organization/client, because I always do this anyway.
In fact, if you feel the need to "request" a link back as part of your pitch, you're pretty much guaranteed never to hear from me. And that your pitch will be trashed right away or, worse yet, go into my "Wall of Shame" folder for absolutely awful pitches. Yes, I do have such a folder and believe me, it ain't pretty.
If, having read all this, you think your pitch is still relevant, go ahead and shoot me an email. Because of the number of pitches we get, we can only respond to those that have some merit (admittedly, in my opinion). Regardless, I do thank you in advance for your interest in WUL.