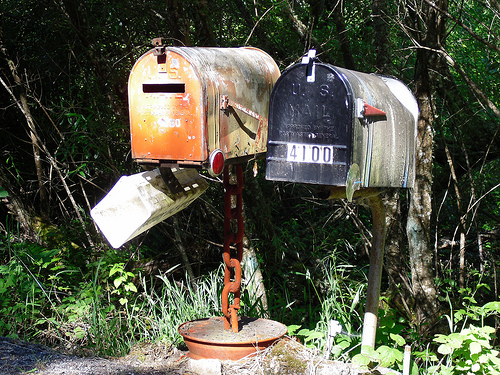 We welcome one-time guest bloggers, or those looking to join the team on a voluntary (i.e. unpaid) basis. If you'd like to write for WUL, please consider the following before pitching me:
WUL looks at public relations, communication strategy, social media, the measurement of our discipline and how technology impacts the practice thereof. So your post should be relevant to any or all or the above.
I'm particularly interested in hearing from, and showcasing, practitioners who work outside the United States, because I'm fascinated by how communication can be so similar, yet so different, across cultures.
I love posts that tell stories, give concrete advice, and are not blatantly self-promotional. Or laugh-out-loud hilarious.
I rarely do book reviews, so if you have a book that's relevant to our profession, you're better off submitting an original (previously unpublished) guest post that provides advice, tips, or expounds on a theory in your book.
Guest posts must be original to WUL. You're welcome to republish it, with a link back to the original post on WUL, on your own blog or other property two weeks (that's 14 calendar days) after it runs here.
The preferred word count for guest posts is 500-800 words. But if you're especially creative, don't let that hold you back; I'll edit your post anyway.
I reserve the right to edit all submitted posts. I will not run your edited post by you unless I am looking for factual confirmation, but I will let you know when it's scheduled to publish.
When submitting a post, please include at least two, ideally three, outbound links, embedded in your content, to show some "link love" to the blogosphere. It should go without saying that they should be relevant and support the case you're making. For example:
Link to another post someone wrote on the subject, that inspired you
Link to (reliable) media reports on the topic
Link to a previously published post on WuL if it's relevant (internal linking helps us), but only if it's relevant
If you're trying to promote a product or service (e.g. ebook), I don't mind you linking to your promo/splash page. But don't do so more than once, please; you look spammy if you do.
If you're running an idea by me before sending in a post, please include a couple of links to previous posts you've written, as well as your social profiles on the web. I like to know that my guest posters are real people doing real work.
When submitting a post, do not insist on any links. Insert them as part of your post, and if they pass my sniff test, they'll stay in.
This should go without saying, but you MUST be the author of the post. In other words, please don't purchase a ghost-written piece and try to palm it off as your own writing.
If you think you have what it takes, go ahead and send me an idea via email – pitch [a] waxingunlyrical [dot] com with "WUL guest blog pitch" in the subject line. Or, if you're very brave, send the entire post along.
Please do not send me any images or other attachments until and unless I ask for them.
And please understand that I will only respond if your pitch/post interests me. It's not personal, I just don't have the bandwidth to respond to every pitch/guest post submitted.
If accepted, I will likely ask you to:
Send me a 75-word-ish bio that includes your blog/site link and a contact link (e.g. your Twitter handle); you must include at least one social profile so that people can connect with you.
Send me a 150×150 JPG head shot (please don't send any other size).
Send me at least one link to an image via Flickr or other similar site, that is Creative Commons-licensed for commercial use, that you think best represents your post. If you want to use your own photo, even better!
Not send me any images that you don't hold the copyright to.
Not send me any files you don't have permission to use, or cite (e.g. documents or media to embed).
All this is not to scare you off; I actually love guest bloggers. It's just to make life a little easier for you … and me. And thanks in advance for your interest in WUL.
Image: LeftClickerIsAPhotographerApparently via Flickr, CC 2.0