Shonali Burke
The co. wouldn't be what it is without Shonali Burke, ABC*. Literally a drama queen in a former life, Shonali switched gears to PR almost two decades ago, and the Gods have rejoiced ever since. She is an *accredited business communicator, faculty at The Johns Hopkins University, listed on PRWeek's inaugural top "40 Under 40"³ list of US-based PR professionals, and named one of "10 CEOs to follow on Twitter" (slide 3) by the Washington Business Journal. She also finds it really awkward to talk about herself in the third person, so will just send you here
.
Karelyn Lambert

Karelyn Lambert may yet rue the day she came into contact with Shonali, but is putting a pretty good face on it so far. As SBC's executive assistant, Karelyn keeps the train running on a daily basis, while also putting her market research background and social media smarts to good use for clients. Karelyn's an avid fisher(man? woman?) and dares you to say #whodat without meaning it.
Karen Swim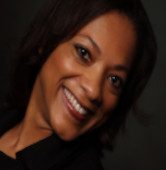 With more than two decades of experience in business-to-business, healthcare, technology, sales management and strategic marketing, Karen Swim uses integrative problem solving to customize PR, marketing and content solutions for clients. A media relations maven, she has been featured in stories on ABC News World News, ABC News Now, and the New York Times. StartUp Nation honored her as one of the "Top Women in Business 2008."
An expert and creative storyteller, Karen's efforts have seen client bylines appearing in leading publications such as Forbes, Business Insider, Law Technology News and more. Karen believes that the best of technology allows us to leverage the tools to be more cost and resource efficient while still forging personal connections. She is fond of saying, "It is business, but it is also entirely human!"
Aaron Cohen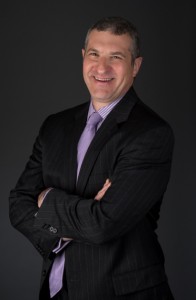 A 30-year communications industry veteran with extensive experience on both sides of the PR and media table, Aaron is a media relations strategist for agencies, associations and companies alike. While he is valued for his contacts, it is his ability to turn complex information into compelling stories that results in media coverage for a wide range of clients in the health care, education, defense, and high technology industries that is truly invaluable.
Aaron started his career as a radio journalist, freelancing radio stories for CBS Radio, Monitorradio and many others, from Capitol Hill, The White House and the US Supreme Court. During this time, he covered the Persian Gulf and Kosovo wars, the impeachment trial of President Clinton, and the 1994-1995 Major League Baseball strike. After many years, he pivoted his media experience and acumen for the benefit of clients, including the Foundation Fighting Blindness, United Technologies, The Robert Wood Johnson Foundation, and The Dartmouth Atlas of Health Care.
To date, Aaron's work has garnered six awards from the Public Relations Society of America (PRSA). He is co-chair, Professional Development, for PRSA's National Capital Chapter, where he regularly hosts media relations and social media workshops for Washington-area association, agency, and government communicators.
Janet Fouts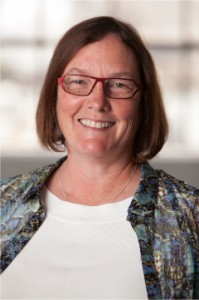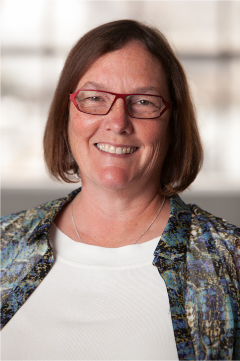 Janet Fouts is founder and CEO of Tatu Digital Media, and leads social advertising efforts for SBC clients when the need arises. Founded in 1996, Tatu Digital works with a range of clients from tiny non-profits to Fortune 50 corporations to manage brand reputation, create effective social business strategies, and manage campaigns, search engine optimization and marketing.
Janet has written 4 books on social media, Social Media Success!, Google+ for Business Tweet, Social Media PR Tweet, and Social Media Nonprofit Tweet. She blogs at JanetFouts.com and Tatudigital.com, where she provides actionable business advice for today's social businesses.
Sean McGinnis

Sean McGinnis is a lawyer, digital marketing leader, consultant, speaker, and author who helps companies harness the power of the Internet. He serves as Marketing Director for Sears PartsDirect, and owns 312 Digital, a boutique web development and SEO agency.
Sean has created and marketed B2C and B2B web sites since 1999, and spent over a decade helping hundreds of law firms market their services over the internet. In the past, he served as SEO manager for the largest legal web development firm in the country, where he led dozens of SEO Consultants who optimized thousands of web sites each year.
Sara Theisen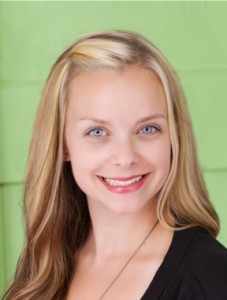 Sara Theisen is SBC's go-to gal for all (ok, most) things creative and design. Living in the beautiful state of South Carolina, she has been in the design field for more than a decade now. Her company, Sara Theisen Design helps people and businesses create identity/branding, business marketing materials, wedding invitations, custom cards and announcements and more.
As an entrepreneur, wife and mother of two, Sara strives to maintain the balance of both worlds. "There is nothing more rewarding than an exceptionally happy client. With every project, I aim for the highest standards in creating smart and innovative design. Whether it be an individual, business, product or service, I am inspired by knowing that I can help someone accomplish his or her goal."
Mayra Ruiz

Mayra Ruiz-McPherson is a brand journalist, senior digital strategist, visual storyteller, social media coach, web show host, speaker, blogger and upcoming author. When not blogging here, Mayra can be found communicating in status updates, thinking in hashtags and living life in 140-characters.
First of all, we are AP style and Oxford comma devotees. Does anything else matter?
Seriously, though. The SBC ship is lean and lithe. Because we come out of the agency world, we know only too well how "real" PR agencies make their money. Some of them may do very good work while they're about it, but watching out for your bottom line is not a priority.
What differentiates us? We operate as a virtual network of highly skilled, extremely experienced professionals, many of whom run their own businesses as independents. We make good use of today's vast array of productivity tools and technologies to save you time and money (and we save time and money too).
What this means for you is that you really do get that high-level strategic approach those big agencies are always trying to sell you on, without the senior-level folk walking out the door the minute the contract's been signed. What you end up paying for is what you were looking for in the first place: our brains (and arms and legs when needed), not our office space, electricity or break rooms.
(Sorry, agency pals, but you know that's true.)
Here's who's a part of your regular SBC team, with several more who join us as and when the need arises: