Shonali Burke
The co. wouldn't be what it is without Shonali Burke, ABC*. Literally a drama queen in a former life, Shonali switched gears to PR almost two decades ago, and the Gods have rejoiced ever since. She is an *accredited business communicator, faculty at The Johns Hopkins University, listed on PRWeek's inaugural top "40 Under 40"³ list of US-based PR professionals, and named one of "10 CEOs to follow on Twitter" (slide 3) by the Washington Business Journal. She also finds it really awkward to talk about herself in the third person, so will just send you here
.
Karelyn Lambert

Karelyn Lambert may yet rue the day she came into contact with Shonali, but is putting a pretty good face on it so far. As SBC's executive assistant, Karelyn keeps the train running on a daily basis, while also putting her market research background and social media smarts to good use for clients. Karelyn's an avid fisher(man? woman?) and dares you to say #whodat without meaning it.
Daniel J. Cohen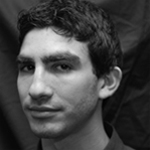 Daniel J. Cohen is the founder and lead writer at RedShift Writers, LLC. Cohen and his fast-growing team of content writers produce visionary content strategies and prolific content production for a growing portfolio of wonderful businesses from Bengalore to the California Bay. Most of all, he wants to leverage writing to improve the world.
Jim Dougherty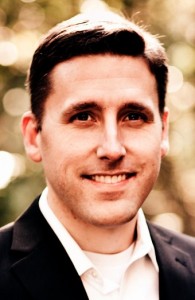 Jim Dougherty is chief writer and ringleader at leaderswest.com, a social media and technology blog that sometimes veers into the bizarre but never into the mundane. He lives in Cincinnati, Ohio, with his wife, two kids, and four animals. He is currently working to avoid being a "#3."
Kirk Hazlett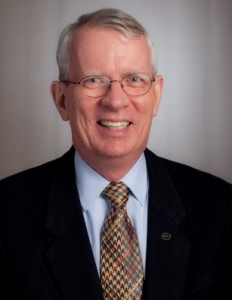 Kirk Hazlett, APR, Fellow PRSA, holds the position of Associate Professor, Communication/Public Relations, at Curry College; he is also Lecturer in Communications, at Regis College. Kirk has 35+ years' federal government and nonprofit organization PR experience, followed by nearly 10 years' undergraduate- and graduate-level college teaching experience. Some of the organizations he has counseled include the Blood Bank of Hawaii, Medical Area Service Corporation and Boston Harborfest. He blogs at A Professor's Thoughts.
Matt LaCasse

Matt LaCasse is a professional communicator who specializes in finding success for clients without regard for what is popular. Each client is unique, and he works to find success for each client; whatever method(s) that may entail.
Matt hails from Iowa where he grew up a Hawkeyes and Chicago Cubs fan. Despite those allegiances, he's managed to forge lasting relationships here in Missouri; including marrying a Cardinals fan. Relationships are the central theme to Matt's life. He thrives on developing and building those on both the professional and personal fronts. He works for Caledon Virtual as a content marketing specialist.
Ancita Satija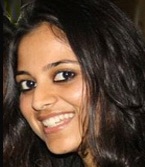 Ancita Satija has a Masters degree in Public Relations & Corporate Communications from the Xavier Institute of Communications, one of India's best school for communications & media studies. With a keen interest in social media, she blogs regularly at In My Humble Opinion…; other passions include singing (professionally trained for over a decade!), reading and traveling. Learn more about Ancita via her About.me page.
Conway Wigg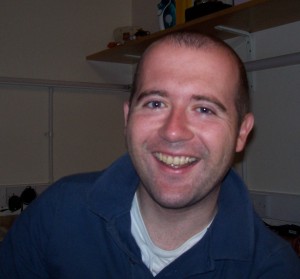 Conway Wigg is a digital strategist at BPC, Malta's leading communications agency and a senior manager at Arabicomm, a full service media and marketing agency operating in North Africa which is part-owned by BPC. Conway has also worked in London, most recently as Internet PR Account Director at Propeller Group. His client experience includes HSBC, Vodafone, Emirates and Kellogg's.
Mayra Ruiz

Mayra Ruiz-McPherson is a brand journalist, senior digital strategist, visual storyteller, social media coach, web show host, speaker, blogger and upcoming author. When not blogging here, Mayra can be found communicating in status updates, thinking in hashtags and living life in 140-characters.
Martin Waxman

Martin Waxman is a social media, content marketing and communications strategist, conducts social media training and workshops and teaches digital strategy at University of Toronto. He's president of a consultancy, Martin Waxman Communications, writes a monthly column for Marketing Magazine and is one of the hosts of the Inside PR podcast. Martin is a member of the South by Southwest Interactive Advisory Board and a 2014 mentor; is chair-elect of PRSA Counselors Academy's executive committee; and past-president of CPRS Toronto. You can connect with Martin on Twitter, LinkedIn, Facebook, and Google+.
Emma Hawes

Emma Hawes is currently working as a freelance social media content creator, while attending graduate school online at Purdue University. Hawes has a bachelor's degree in communication, with concentrations in journalism, public relations and broadcasting from Mississippi State University. In college, Hawes was a freelance broadcasting technician, working behind the scenes for games with ESPN. When she is not behind her MacBook, iPhone or camera, she enjoys watching comedy, reading and cooking. Her fictional idol is Leslie Knope on Parks and Recreation.
In addition to Shonali, several guest bloggers from around the world – all working in the broader communication field – fuel the Waxing UnLyrical engine on a regular basis. Here's who they are: