Estimated Reading Time: 2 minutes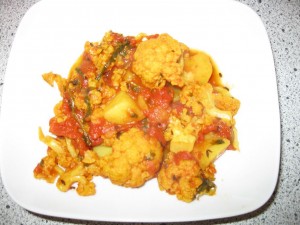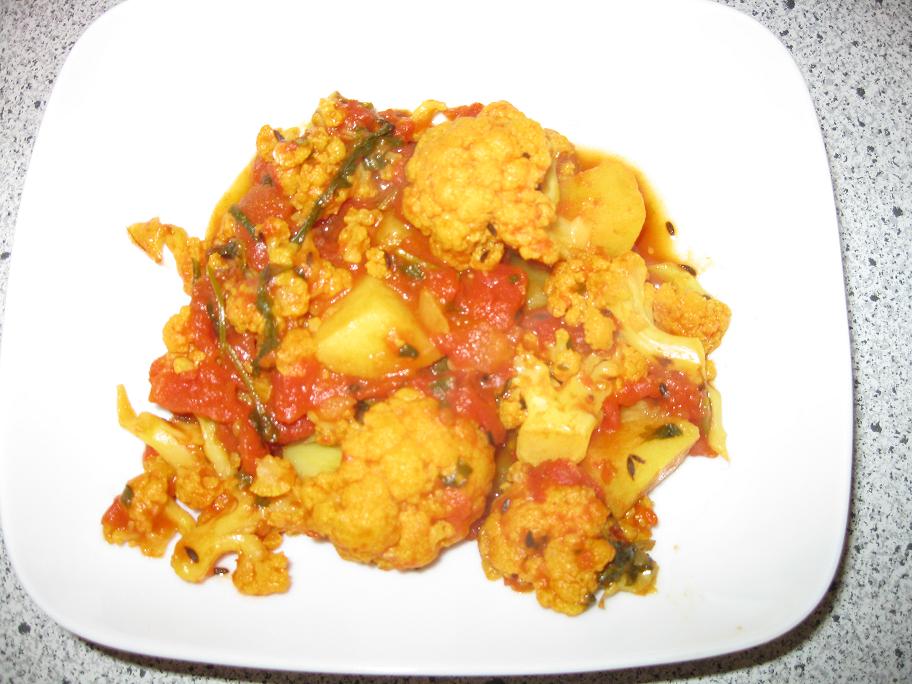 I don't know about you, but to me, the best way to enjoy vegetables is not to steam or boil them until they're mush, but to temper and cook them with just the right amount and mix of seasonings – sometimes not very many – so that you can really experience the inherent goodness of the vegetable.
In that spirit, here is my recipe for Aloo Gobhi, or potato and cauliflower curry, one of the best ways (IMNSHO) to eat cauliflower. It's a staple in Indian homes, and fast becoming a favorite in restaurants here in the US as well.
This recipe is especially for my friend Pat Elliott, who needs to eat all the good food she can right now and is particularly looking for foods with turmeric.
Pat – may the force be with you.
In-a-Flash Aloo Gobhi (serves 2)