Estimated Reading Time: 4 minutes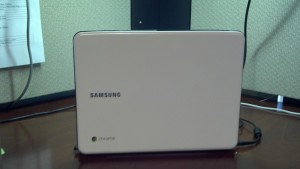 Earlier this year, Google announced it was rolling out a new device; one that would attempt to harness the power of the web and make it the center of the device's power rather than the device itself.
The Chromebook was pitched, in my mind, as a next generation PC; one that relied on the Web rather than the machine to do the heavy lifting.
I was in the market for a new machine this spring, and was instantly interested in the Chromebook. I bought mine in August, so I've had about three months of using it; enough time to be able to give a real review of it and what it's like to live your online life mostly in the cloud.
The first thing you'll need to get used to is the lack of programs on your machine.