Estimated Reading Time: 4 minutes
Last week I spoke at Communitelligence's "Rethinking Corporate Communications 2009" conference just two days after the GrowSmartBiz conference. GSB was a veritable smorgasbord of networking and ideas, with Steven Fisher's presentation on killer business cards definitely a highlight.
So when I met Mahmoud Arafa of designframe at RCC and saw his business cards, I couldn't but help think of Steve's presentation. Check them out.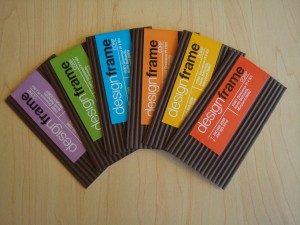 And this is the back.