Estimated Reading Time: 4 minutes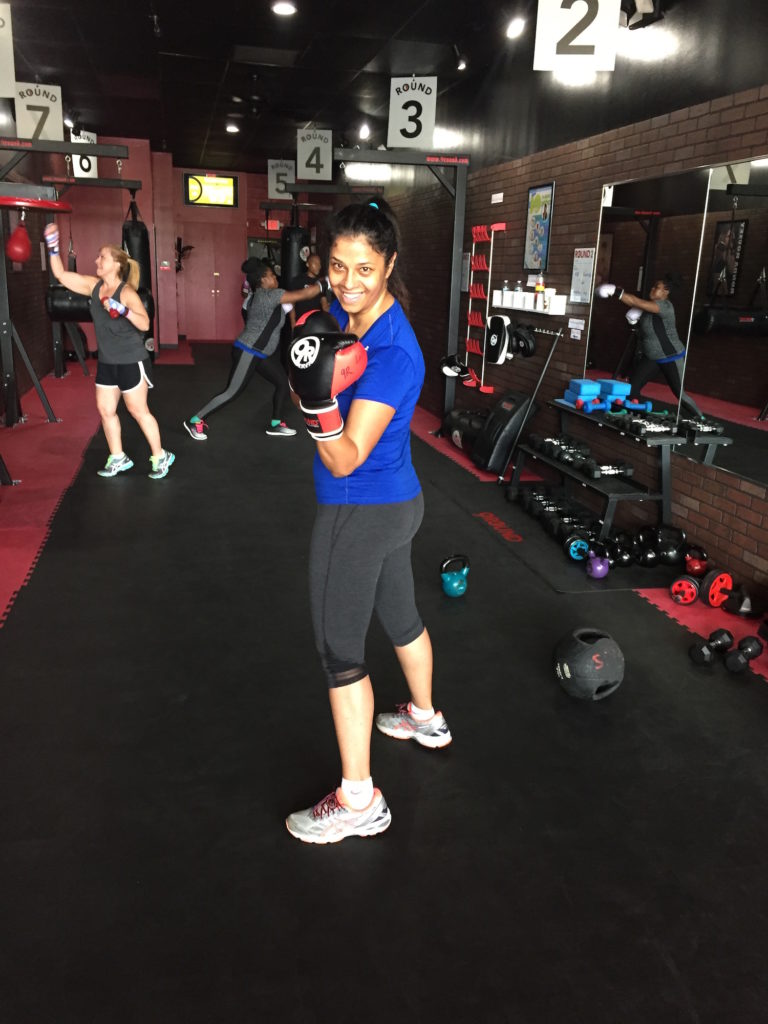 OMG it's July already. How did it happen?! Do you have fun holiday weekend plans?
So, yesterday I went for my first kickboxing class at a <well-known kickboxing franchise> location. I've never taken one before, so had no idea what to expect.
I had a blast! That's me post-class.
What I did NOT enjoy was the trainer shouting "GO SHONALIIIII" 500 times during the session, telling my friend (woman @ left in pic) she shouldn't talk to/disturb me, but doing that incessantly himself … to try to get me to sign up.
I was like – whoa. I literally just came here, haven't even been through the whole workout, and you're already patting me down for my pocketbook?! (In my head, of course.)
Outwardly, I said, "No, not right now, I'm already doing ____ and _____. Maybe later."
Which didn't stop him from CONSTANTLY reminding me I needed at least 4 sessions before they could "assess" me, they couldn't really put me through the wringer unless I signed up, blah blah blah.