Estimated Reading Time: 4 minutes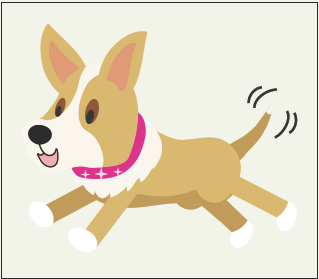 "2016, did the door hit you on the way out?"
A lot has been said, and written, and commented on, about what a crap year 2016 was, and how relieved people would be to say "buh-bye" to it (including me).
About all that was lost, people who passed away, political events that may or may not have gone in our favor (depending on our point of view)… and so on and so forth.
But let's face it; every year has its share of ups and downs. And when we have some perspective, and are looking back at 2016 decades (or even mere years) from now, we may have a slightly less visceral reaction to it.
I do think 2016 was a bit different in the frequency of unusual events we experienced, with outcomes many of us didn't expect (even those who ended up being pleased with them).
But ultimately, the only way we'll progress is by moving forward, not by looking over our shoulder at all we've left behind.
The one where Cartoon Shonali makes her debut