Estimated Reading Time: 2 minutes
You know how, when the holidays start to come around, you start to get completely stressed about getting your holiday cards out? Sometimes, so much so that they don't go out at all?!
That happened to me several years ago.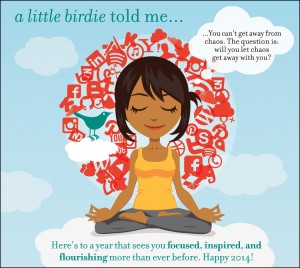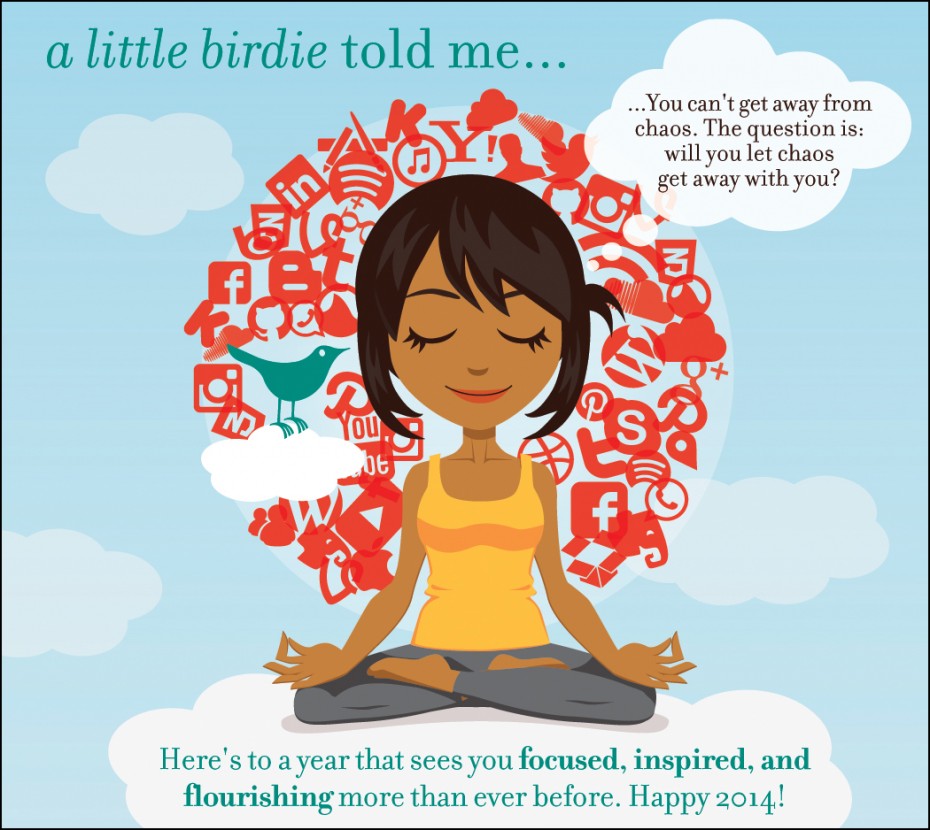 But I really really wanted to send a greeting out, so we ended up sending out a New Year's e-card.
It featured "Sonja" (a cartoon version of me), "Birdie" (that you see in the SBC branding) and imagery/language that captured my dominant theme for that year.
Which people LOVED, b/c they were so over the holidays (LOL!). So I started doing this every year.
This past year, what with a ton of work + personal stuff going on, not even the NY card got sent out.