Having barely come off the Women Grow Business Boot Camp high (ok, I'm still on it), I've seen first-hand, over and over again how my community can help me.
So now, as a new member of the #Mac community, I'm turning to my stylish ladies (and gents) to help me select a great handbag that can also hold my beautiful, shiny, new MacBook Pro 15″.
If there's anything that makes us women entrepreneurs feel strong and successful, it's great shoes and a great bag.
Which of these would you – my sisterhood of success – pick for me? Here's why I picked these five contenders, all available on eBags.com, thanks to a recommendation from Martha Muzychka.
Now, they all seem very sturdy, with lots of room for the other "stuff" we have to carry around, and they're reasonably priced, so we're really going on personality here:
1. The McKlein USA W Series Willow Springs Leather Ladies' Briefcase: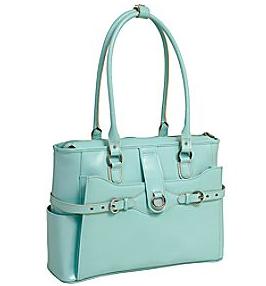 I love the colors this is available in, though the Aqua is my favorite. I'm usually a "warm colors" person, but there's something about this one that gets my hidden beach girl out.
2. The Siamod Monterosso Collection Serra Ladies Laptop Tote: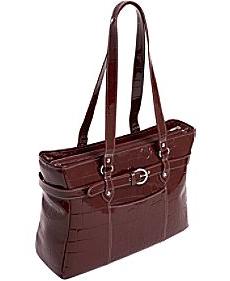 Again, I love the color and I think the horizontal buckle is very cool. And the color is HAWT.
3. The Ice Red Shine Glossy Laptop Tote: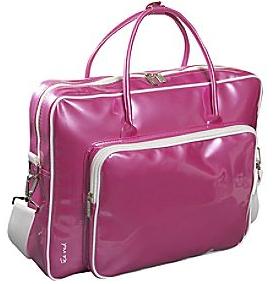 If you've met me IRL, you'll know I have a predilection for pink. How cute is this bag?! Somewhat sassy, wouldn't you say?
4. The Clark & Mayfield Rosemont XL: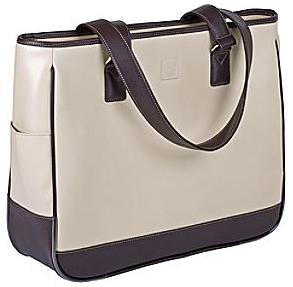 Admittedly, this isn't as bright as the others. But it's got a real touch of class, as far as I can tell through an LCD screen.
5. The Kailo Chic Women's Pleated Laptop Tote: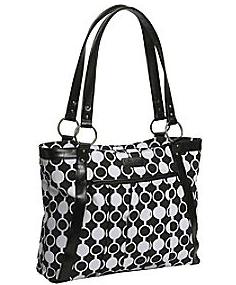 Did Black & White ever look so good?
So: there you have it. The five laptop handbags I've narrowed down my search to after several hours online (!). Will you help me out by voting for your fave?
Thanks!
Image: (cc) Shashi Bellamkonda www.shashi.name | Social Media Swami | www.networksolutions.com