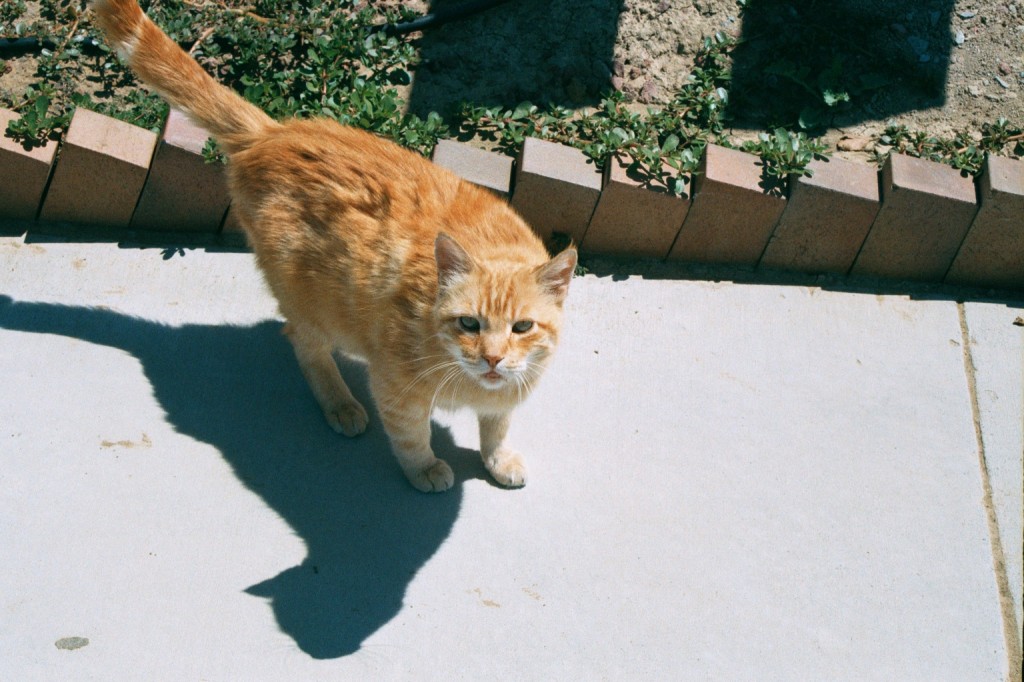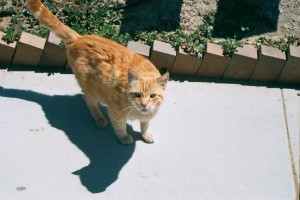 The first home
we bought was in a city called Antioch, Calif. As young couples are wont to do with their newly-acquired nests, we spent a lot of time fixing it up. And when I say "we," I do mean both my husband and I.
My better half put up with all sorts of crazy notions I had, such as re-upholstering a pull-out Queen bed from scratch (I'd never upholstered so much as a footstool before), gamely joined in when I decided the family room should be painted what I can only now describe as "screaming sunset" (I didn't know that would become the coleur d'jour on HGTV!), and stayed out of my way when I commandeered the garage – and handsaw – to frame a 7″x5″ batik wall hanging I'd brought all the way from India after we got married.
Once I was done with the inside of the house (or as much as I was willing to be done) I turned my attention to the outside. You see, it was atrocious.
There were these disgusting trees in the backyard that I couldn't stand, there were weeds all over the place, and the previous homeowners apparently had a fondness for red lava rock. Ugh.
Even the cat that adopted us hated it (another story, another time).
My grandmother had a green thumb, and I grew up loving plants, but I'd never actually learned to garden. So after several months of calloused fingers and failed irrigation attempts, we decided to bring the professionals in.
You da man?
After much research – and I did do as much research as I could – we hired a guy who seemed to fit the bill. He talked about these great plans, plants I salivated after, and could work within budget. So I signed a contract and waited with bated breath for the work to begin. And rearranged my work schedule so that I could be home to make sure everything started off on the right note.
Day 1: No one showed.
Day 2: No one showed.
Day 3: I received a garbled message from "X" that he'd be coming over in a few days.
Day 5: A call from "X" promising he'd be over the next day.
Day 6: "X" finally arrived. Without expressing any contrition for having let us down the previous days, he launched into his tail of woe. You see, he was a single dad, his ex was a beeyaatch, blah blah blah blah blah.
After he finally stopped making excuses talking, I looked at him and said, "X, it's called living. Deal with it."
"X" looked shocked, stumbled through the next few minutes and left. And then, surprise surprise, he never showed up again. I figured he'd decided not to take the job after all, but since I'd signed a contract with him, I e-faxed him a letter informing him that unless he replied to me within a specified period of time, I was canceling the contract (thank goodness I hadn't paid him an advance).
Deal with it
When I told my husband what I'd said to "X," he almost died laughing. And now "deal with it" has become a Burke-ism, that he pulls out with relish every time he thinks I need to hear it (and vice versa).
You're probably thinking that I was really hard-hearted. I wasn't. I tried to contact "X" each day he didn't show, I kept waiting and hoping he'd start work, I tried to give him the benefit of the doubt as much as possible. But when he finally showed up and, instead of apologizing for his tardiness, played the sympathy card, I had no sympathy left.
To me, this was a guy who couldn't even manage his own life. How on earth was he going to manage my garden?
When I go through rough periods, I try to remind myself of my own words to "X." Crap happens. I need to deal with it. And I need to deal with it while life goes on, while client work goes on, while everything goes on. If there's an extreme circumstance, yes, I may tell my clients that I need a day or two to get back on track, and they are usually understanding… and I try to do the same to people who are working with me, my students, and so on.
But I never – never – behave as if I deserve latitude simply because life dealt me a bad hand. And I always – always – make sure that even if I'm out, the work will continue.
Because it's called living. And I need to deal with it.
I'm no different than anyone out there. I have my good days, and bad, and there are times I'll moan and groan like you wouldn't believe (ask Gini Dietrich, Joe Hackman and Jill Foster, for starters). But that does not interfere with my professionalism, and the experience with "X" taught me just how important that is.
It's called living. And we need to deal with it.