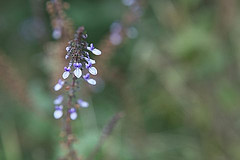 Seven posts this week made me remember that it's important of us to be mindful of who we are, what we do, whose lives we affect, how we conduct ourselves.
1. When the "helping" is helping your-self, by Valeria Maltoni.
Why: offering to "help" someone isn't really help if the person you're secretly hoping to help is yourself.
2. The humility imperative: CEOs, keep your arrogance in check, by Dave Balter for Inc.com.
Why: Dave sums it up: "Have humility, or your hubris will have you."
3. We're more than numbers, by Jen Zingsheim over at CustomScoop.
Why: Jen is an avid supporter of #measurePR, and her take on Klout and influence is, as always, thought-provoking.
4. Being human, by Olivier Blanchard.
Why: Olivier's writing is always worth reading, but this reminder of why it's important to just be human is one of his best pieces, I think.
5. The power of one: how word of mouth connection works online, by Ken Mueller.
Why: "You never know what might happen from just one connection," says Ken. And he's right.
6. The write words written write, from The Jack B.
Why: who hasn't struggled with this? And I'd put Jack on your regular reading list, if I were you.
7. John Locke's "how to" changed my life, by Brian Meeks.
Why: I don't read a lot of "how to" books, but Brian's post convinced me to buy this one.
How are you being mindful today?
Image: Nina Matthews Photography via Flickr, CC 2.0