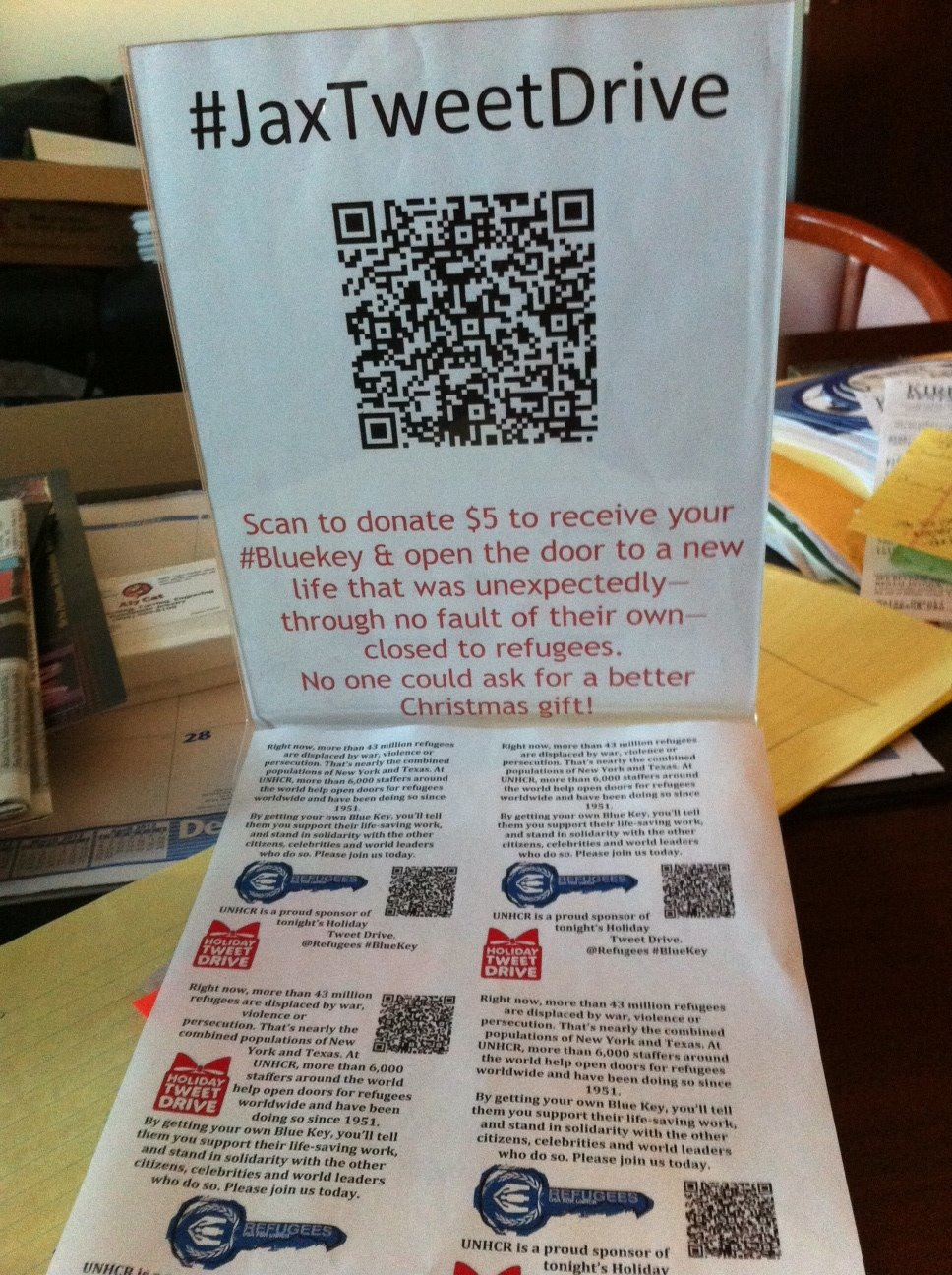 Guest post by Harrison Kratz
Ah, the holiday season. Can you feel the excitement?
Amidst all of the lights, gingerbread houses, and It's a Wonderful Life showings, there are some amazing communities coming together to give back in their own little way to uphold what the holiday season is all about.
I've been honored to have created and worked with an incredible community spreading across the world with Tweet Drive. In addition, I've had the pleasure of forming a bond with Shonali, Tweet Drive, and the USA for UNHCR's Blue Key campaign.
Photo © Blakeley Ainsworth, used with permission
Together, we've been able to give back to children around the world in both the form of toys and simple necessities that refugees need to merely survive. This partnership has gotten me thinking about something much bigger than toys and blue keys.
Collaboration, not competition
Through this partnership, we've exemplified the meaning of social good and what it means to build communities. As social media and PR professionals we should continue to look at the field of social good and business in general not as a crowded field of opposition or collaboration, but rather as a ecosystem of community and opportunity.
I understand that this is not practical for all fields, but that doesn't mean we should turn on our blinders and just run our own race.
Social media has allowed us the opportunity to move quickly while working with others in order to reach a common goal. This is especially pertinent in the world of social good.
Not just social media
Social good is mistaken for charity through social media. While that is true to an extent, social good is the idea of improving our environments through digital tools of communication and communities.
To build those communities and extend the reach of our voices, we should look to work with one another – not just during the holidays, but year round. This makes us stronger advocates, community builders, and communicators as a whole. To combine two messages and find a common goal is a skill and one that accelerates businesses, ideas, and causes in this digital era.
All in all, this idea of collaboration is more than tweets and status updates – it's carrying the idea of being social outside of our comfort zone and creating a larger community than previously available.
Play the field
So as you move forward, keep your eyes open and have a 360-degree view of the atmosphere around you. The opportunity for partnership and collaboration is everywhere. You never know what good can come out of it.
I'm thrilled I've gotten to experience these benefits by working with Shonali and the Blue Key community. We all have the same ideals and to see two missions come together has been inspiring. After all, the holidays were never meant to be spent alone!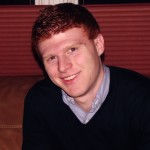 Harrison Kratz is the Community Manager at MBA@UNC, the new Online MBA program at the University of North Carolina and sticks to his entrepreneurial roots as the founder of the global social good campaign,  Tweet Drive.