During the last couple of years, several trends have impacted the way businesses carry out social media marketing. Generally speaking, marketers tend to focus on high-quality images and videos, alongside posts that have the potential to go viral.
The Stories feature implemented by social networks like Facebook, Snapchat, and Instagram represents a great communication channel for businesses, particularly suited to those which already post high-quality images and videos across their social media channels. At the moment, Instagram Stories is the most popular channel, as millions of people browse them on a daily basis.
This article will focus on outlining the importance of Instagram Stories, how marketers use the feature, and how effective it is for achieving marketing goals. The data presented will be backed by a series of well-researched statistics.
Why is Instagram Stories Feature Important?
Currently, Instagram has over 300 million daily users, which means that each Story has great potential to be seen by a handful of people, especially if they are viral.
Users tend to spend roughly 28 minutes per day browsing the platform. That's more than enough time for them to see a few seconds of content from your particular business account.
It's estimated that around 50% of businesses which are active on Instagram leverage Stories to facilitate brand recognition, brand awareness, customer engagement, and brand loyalty.
Speaking of user engagement, 20% of Stories end in a conversation between businesses and customers.
A total of 1 million advertisers currently leverage sponsored Instagram Stories for further brand enhancement.
Apart from these stats, it's also important to point out that Instagram Stories can generate high conversion rates for businesses.
Generally speaking, users are taken to the following platforms after viewing Stories:
59% are redirected to an ecommerce store (where most conversions happen)
23% are taken to another social platform (thus further increasing engagement and brand loyalty)
10% are taken to a blog post (thus allowing users to learn more about the business while also improving SERPs)
5% are taken to a campaign page
3% are redirected to an app.
What Type of Content Should a Story Feature?
The opportunities are vast. Research has shown that 36% of businesses put out product promotion Stories (mostly ads, videos, and photos depicting products in real-life use case scenarios). On the other hand, 22% of companies choose to feature an inside look.
The other types of Stories worth mentioning, in decreasing order, are influencer takeover, live events, how-to guides, fan content, contests and others.
Instagram Stories are suited for all types of industries, yet some are bound to be more appreciated. At this time, most marketing-related Stories focus on fitness, fashion, retail, technology, airlines, automobiles, travel, food and drinks.
Bottom Line
Based on everything that has been outlined so far, it's safe to say that Instagram Stories are here to stay. Posting a well-designed Story could be more effective than a regular feed post. However, this will mostly depend on the type of content that is generally featured on business's account.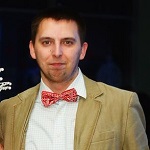 Image: NeONBRAND via Unsplash, CC0
Alex Slichnyi, community manager at 99firms.com, is an avid learner of all things IT. He is a savvy SEO specialist who loves traveling because it allows him to experience hands-on the many facets of life. This hands-on approach can be seen in his work, which is meticulously crafted with daring vision by an open, yet methodical mind that likes to probe, test and improve. Communicating and learning are Alex's core values that drive him forward. You can find Alex on LinkedIn here.