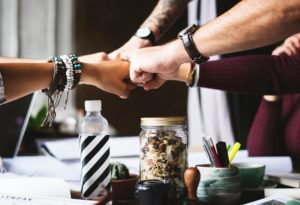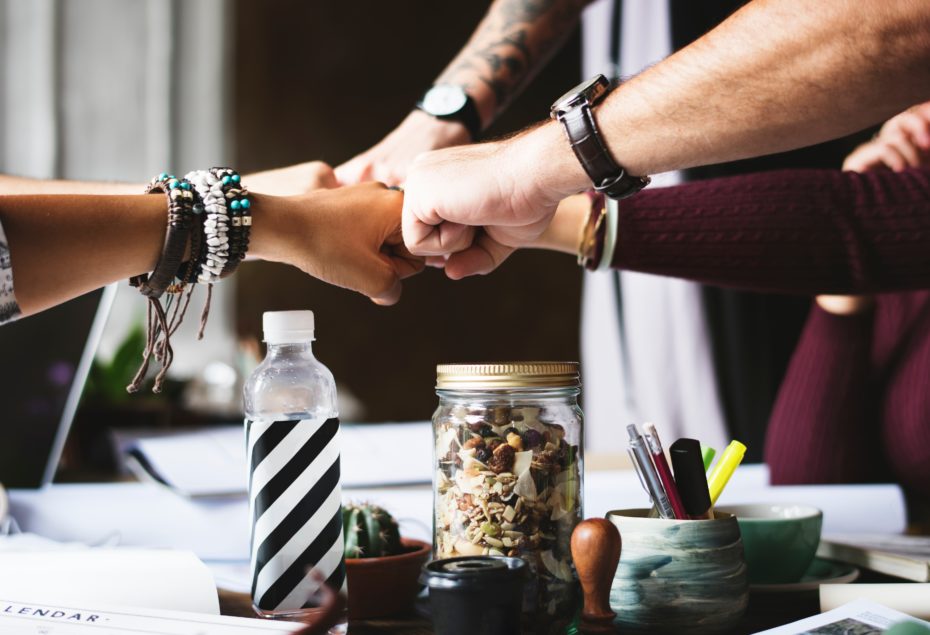 Guest Post by Laurel Kennedy
Social media has redefined crisis response in three important ways: outlet options, messaging speed and employee engagement. The proliferation of new media outlets has changed everything about how companies communicate. Social media also has compressed the speed of information transfer from hours to minutes or even seconds as a crisis develops.
But the most important change to crisis response has been under-reported and underutilized—the power of employee evangelists. These built-in advocates have automatic credibility on social media channels because people believe they have insider knowledge and access to late-breaking news about their company's crisis response.
True or not, that belief can serve a company well if it installs some best practices for empowering employee evangelists by helping them build the skill sets and gain the confidence to speak on behalf of their employer.
Employee evangelists are made, not born.
To convert a passive employee into an active evangelist, companies must give their people:
Permission to Post
A Reason to Speak
Messages to Share
A Chance to Practice
Permission to Post
Back when jobs were for life and companies dictated everything from strict dress codes to office décor, employees were expected to be seen and not heard. Those days are so over! What was once considered verboten is now encouraged, with employee voices viewed as a powerful new channel for spreading the word, especially during a crisis.
Human resource departments have gotten the message about giving power to the people and are instituting programs designed to encourage active participation in outbound communications, according to the Society for Human Resource Management.
Explicit permission to post on social media removes a perceived barrier that kept many employees offline in quiet mode.
A Reason to Speak
A new social contract has emerged in the workplace based on shared goals and values according to the Talent Economy. The highly mobile 21st century workforce seeks employment with companies that not only espouse, but actually practice, philanthropy, transparency and responsibility. Everyone wants to work for an ethical company and takes it personally when corporate actions are misinterpreted or mislabeled.
Volunteer opportunities and corporate philanthropy should be baked into the DNA of the organization. It is critical to partner with non-profits whose goals align with the corporate mission. Examples of natural partners include Nestle and Feeding America, DuPont and its STEM education initiatives, or P&G's Children's Safe Drinking Water program.
Projects like these can foster engagement by providing a highly visible activity that makes employees proud of their employer.
Messages to Share
Sometimes people want to speak out, but simply don't know what to say. Companies can help by providing key message points that can then be shared by employees in their own voice and vernacular. Even easier, is providing links to the corporate website, crisis response tools like Blink OnDemand Crisis PR with messaging and proof points, YouTube videos and blogs that can then be embedded in employee posts.
Easier still, is encouraging employees who agree with the corporate position to "like" corporate posts or share a trending hashtag. A great technique that doesn't get deployed that often is creating a social media badge, a highly visual way to pack a lot of info into a small space, and boost pick-up. Here's an example touting Colorado Gives Day.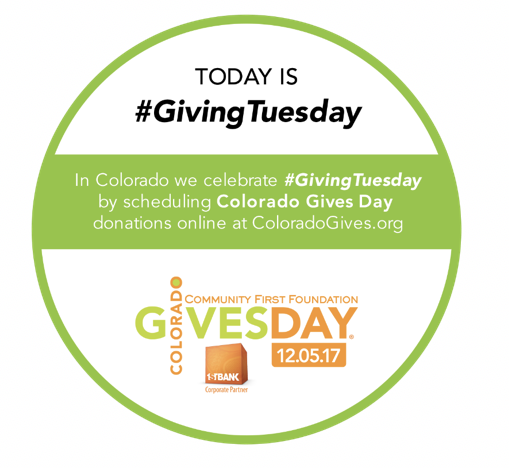 A Chance to Practice
Crisis situations are stressful for everyone. It's important that employees establish a comfort level with the vagaries of posting to each preferred social media channel prior to a crisis. Doing so allows associates to focus on content versus mechanics in the middle of the crisis situation.
Employees may be social media mavens on Snapchat or Instagram, but less conversant with more business-oriented channels like LinkedIn or Facebook.
To help associates overcome channel anxiety, companies can encourage employees to post to these less-familiar channels throughout the year, covering naturally-occurring events like work anniversaries, charitable activities, open houses, fund drives, job openings and new training certifications, to name a few.
When a crisis strikes, smart companies will mobilize these internal allies, asking their ready-made army of advocates to spread the word. It's a low-cost way to get the word out quickly, offset negative online chatter and comes with the added benefit of team-building as associates rush to the defense of their employer.
Image: rawpixel.com via Unsplash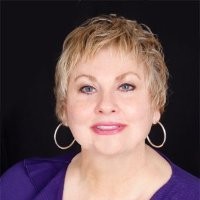 Laurel Kennedy is the founder of Blink OnDemand Crisis PR™, the world's first online crisis PR planning software. She has been a senior executive at major public relations agencies including Edelman and Ketchum, is a popular "talking head" on national television and a sought-after keynote speaker before numerous industry and corporate forums. Kennedy earned an MBA with honors from the world-renowned University of Chicago Booth School of Business. Reach her at Blink OnDemand Crisis PR.