Estimated Reading Time: 5 minutes
This has been a CRAZY week if you work in the digital/social media space.
Through the looking glass
First there was the whole Rachel Maddow thing.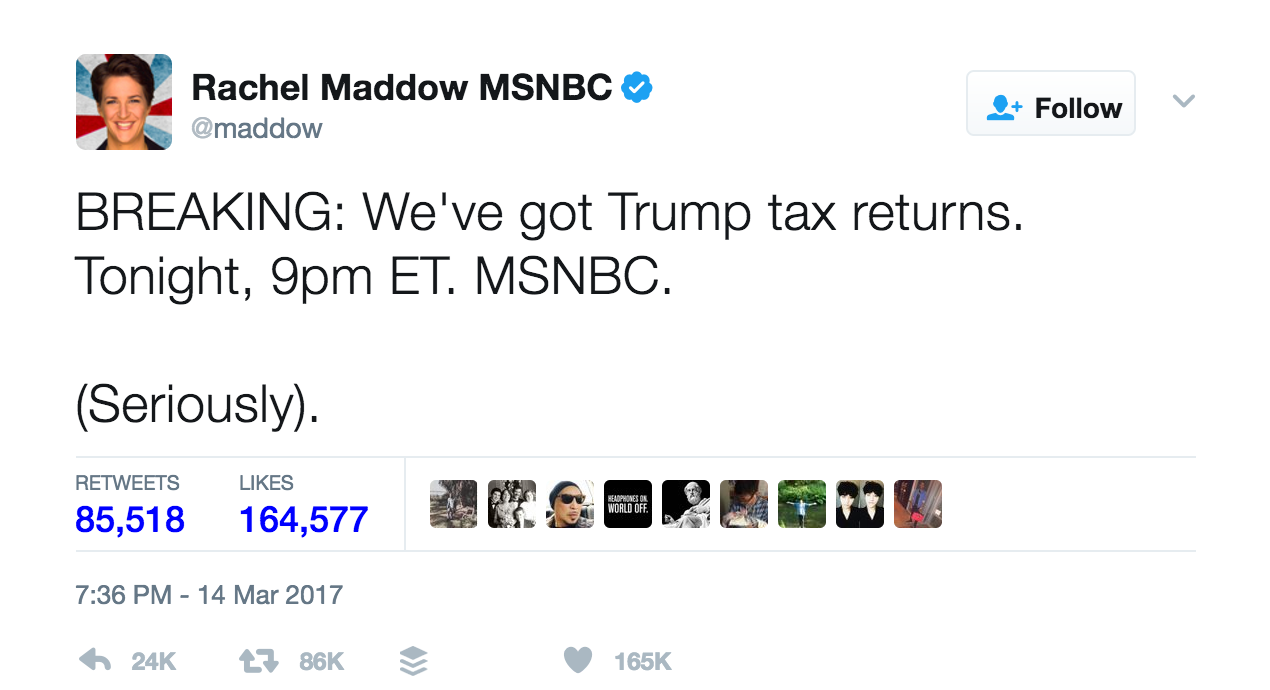 "WE HAZ TRUMP'S TAX RETURNS!!!!! …. from 2005."
Bubble. Burst.
Then, a bunch of high profile Twitter users (also some low profile ones) who woke up on Wednesday to find their accounts had been compromised.