Estimated Reading Time: 3 minutes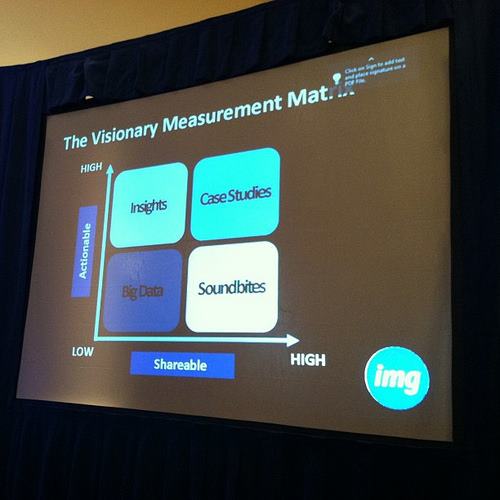 Guest Post by Jen Zingsheim
Hello folks! I was a little rusty, as this was my first guest host of a chat in 2013. I hope I managed to keep the chat at or near its normally very high standards!
Here's the write up from the #measurePR chat held on May 14:
We kicked things off by discussing the new program from Klout, called Klout Experts. This evolution of Klout allows users to ask questions of experts. Eventually, Klout hopes to build a database of answers and rate the responses, which will allow experts to build their clout on Klout. (Details in this Wired piece.)
We're a predictable bunch, I think, because #measurePR chat participants remain dubious that this will lead to true influence measurement.