Estimated Reading Time: 2 minutes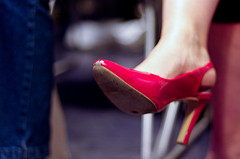 I should probably have done this earlier. Don't they say something about better late than never?
Right, then. I have a hectic couple of weeks coming up with no less than four conferences in two weeks (probably baby food for some, but for me, that's a lot). If you're going to be at any, I'd love to say hello in person.
June 3 is PRNews' PR Measurement Conference at DC's National Press Club, which I'm really looking forward to because it's on… you guessed it, measurement. I've been to several […]