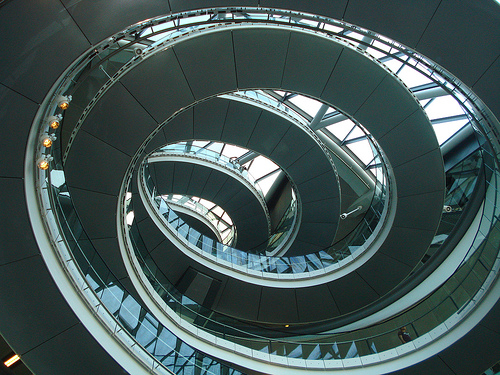 This post has nothing whatsoever to do with public relations or media, even social media (well, peripherally social media).
That's why I'm calling it the "everything in between" post, since that is mentioned loud and clear in the tag line of this blog.
I think most days are good days.
As someone said to me on Twitter a while back (can't remember who it was, sorry), "Every day you wake up is a good day."
True.
But today was a crap day.
It should have been a day I was resting, after minor surgery I had on Thursday (I'm fine); minor, but "surgery" enough to necessitate general anesthesia, which left me a bit loopy the rest of Thursday and even yesterday.
I prepared for this by taking care of all my pending work in advance, letting my clients know, etc.
So I should have been resting on the couch, perhaps with a fire going, devouring books on my Kindle (a birthday gift from My Lovely Husband).
Instead
even though it was the first day since Wednesday night that we woke up to a warm house – our area had a tremendous winter storm on Wednesday that saw our power go out that night and not return, like an errant child, until last evening – I spent most of it in the ER and then "Express Care."
MLH slipped on an icy porch and hurt his back so badly that I had to take him to the ER.
And you can imagine what that was like.
After about 3.5 hours there, they moved us to "Express Care," probably because I harassed them so much about when he'd be seen that they wanted to get rid of me. Then we spent another few hours in EC.
Fortunately he should be ok; the X-ray didn't show any damage but mightily bruised ribs – but as the day wore on, I started to feel as if I had beetles crawling around in my brain and it was all I could do to not scream at the top of my voice.
When you're in a situation you have absolutely no control over, you start to think mean thoughts.
Like, "Why is 'Queen Latifah' pretending she can knit when she doesn't even know how to hold knitting needles?' "
And, "If that child screams ONE MORE TIME…"
I know there are people much worse off than us.
I know we are relatively safe and, after all, we do have a roof over our head, the lights back on (did I tell you it was so cold in the house yesterday, before the power came back, that we could see our breath inside the house?), and my husband was finally seen to and is back home, after about six hours – he could have been in a much worse state, but he isn't.
And I am grateful for all that.
As I am grateful for the messages of goodwill that flowed to us both over Twitter and Facebook, many from folks who have never met my husband.
Truly, you guys kept us going.
But for all that, it was a crap day.