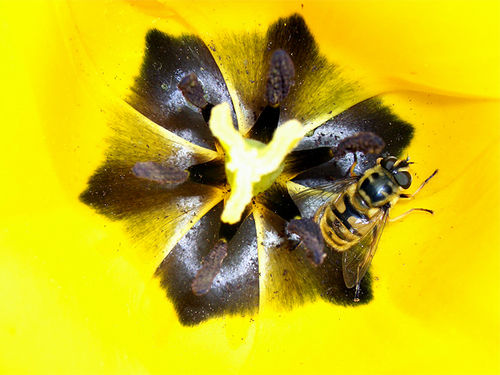 As you probably know by now, sometimes I get a bee in my bonnet.
Actually, I could get several bees in my bonnets, if only I had bonnets, so my hats have to do instead.
Sometimes they're to do with why PR practitioners can be the worst ambassadors of our profession, sometimes they're to do with absolutely ridiculous social media campaigns… but I'm pretty sure that, just like me, you get bees in your bonnets over certain things.
These seven posts all relate to a B-i-m-B that I've had at one point or another.
So of course I had to share them with you.
1. 10 social media lessons from home improvement, by Dave Fleet.
Why: Even for folks struggling with social media, home improvement is something pretty much anyone can relate to. I thought Dave made his points using this analogy well.
2. Where the heck did David Mullen go? by Arik Hanson.
Why: a really good question and one you should ask yourself, particularly if you make even part of your living as a counselor.
3. Peter Block says HR's compensation philosophy leads to unethical behavior, by Gautam Ghosh.
Why: first, it's an interesting premise. But more than that, I thought this was a good example of using Amplify in a smart way (when you read it, you'll see that the bulk of the post is an Amp that Gautam shared).
4. Things that bug me more than they should, by Jen Zingsheim at Media Bullseye.
Why: after a crap day yesterday, this made me laugh. And all these things bug me more than they should as well.
5. How "no comment" has Edelman in trouble, by Gini Dietrich.
Why: As Gini asks, "And we wonder why the PR industry has such a bad perception?"
6. Planes, trains, cabs, buses. Waiting. by Sean Williams.
Why: Sean is a great storyteller, but more than that, this post shows how good customer service and good use of social media can make a difference to whether businesses retain or lose customers.
7. 3 ways to tell a social media problem from a crisis, by Jay Baer and Amber Naslund.
Why: Far too many businesses have a knee-jerk approach once they start using social media. They need to read this (and if you work for one of them, this might help).